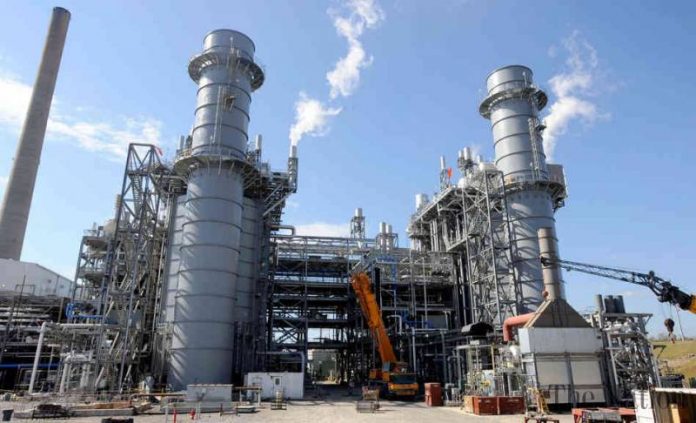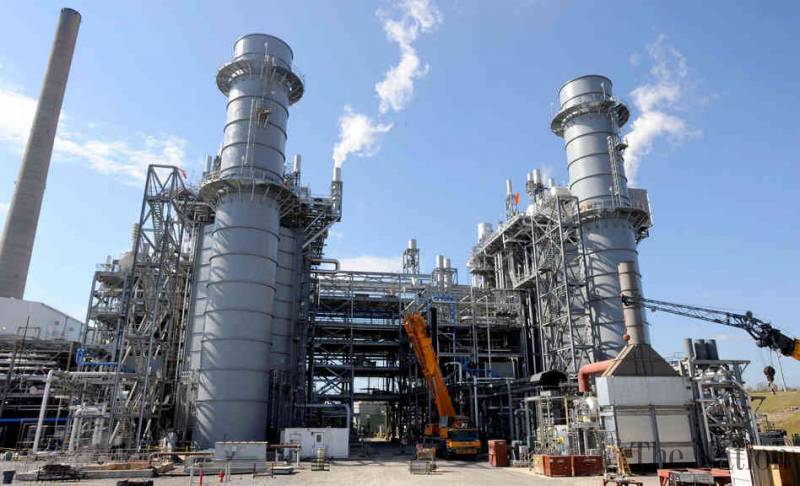 LAHORE: The country's power generation recorded a 9.3% increase year-on-year to 12,552-gigawatt-hour (GWh) and average generated stood at 17,433 megawatts during September 2018.
According to an Arif Habib Research report, the average generation in September 2017 had been recorded at 15,957 megawatts i.e. 11,489 GWH.
Hydel, RLNG, gas, coal, furnace oil and nuclear constituted the major share of power generation in September. The share of RLNG-based generated reached 22.75% against 11.7% in the same period last year (SPLY).
However, the share of furnace oil-based generation nosedived to 8.2% in September from 20.3% during the corresponding month of last year.
On a month-on-month basis, power generation declined by 10.5% and during nine months of the current year till September 2018, generation rose 11.5 percent YoY to 99,189 GWh i.e. average generation of 15,139MW compared to 88,879 GWh translating to an average generation of 13,581MW for nine months of 2017.
In September, Hydel remained the main source of power generation with a share of 34%, RLNG 23%, gas 16%, coal 9%, furnace oil 8% and nuclear 5%.
Arif Habib's report said the newly inducted RLNG power plants are running at 65% load factor including Quaid-e-Azam Thermal Power at 74%, Haveli Bahadur Shah at 70% and Baloki at 52%.
The coal-fired power plant based in Sahiwal saw its load factor fall to 48% in September compared to 86% in August 2018.
But the Port Qasim coal power plant was operating at 73% load factor in September against 56% in August 2018.
According to Arif Habib, the coal-based generation has saved Rs89 billion in the past year by replacing the more expensive furnace oil-based generation.
The average fuel cost on a YoY basis rose by 24.4% and RLNG is a relatively expensive source of generating electricity which drove up the total cost fuel of Pakistan.
The 24.4% YoY increase in RLNG based generation is being attributed to rising global oil prices and also its share has risen in the pie which has contributed to an overall rise in fuel cost.
According to the Oil and Gas Regulatory Authority (Ogra), the price of RLNG has surged by 40% YoY to $12.68 per mmbtu.
And coal-based fuel cost has witnessed an increase by 51% YoY to 6.5 per KWh due to 8% increase in coal prices along with the depreciation of the rupee.
Furnace oil-based generation share plunged but generation cost surged by 63% due to a 69% increase in the commodity prices.
On a month-on-month (MoM) basis, the fuel cost fell by 9% due to 214 basis points increase in hydel share in total power generation and RLNG-based generation cost decreased by 4.25 MoM.
According to Arif Habib's analysis, reviewal and comparison of disco tariff determination for 2018-19 with previous one in 2015-16, showed noteworthy developments.
"With the new power plants coming online, the annual capacity payments increased from PKR 239.6bn to PKR 664bn.
Assuming 132,000 GWh (+9.5% YoY during FY19), capacity payments are expected to increase by PKR 3.22/KWh. However, the gov't is considering a proposal for an increase of PKR 2.0/KWh in electricity tariff considering affordability for the general public."