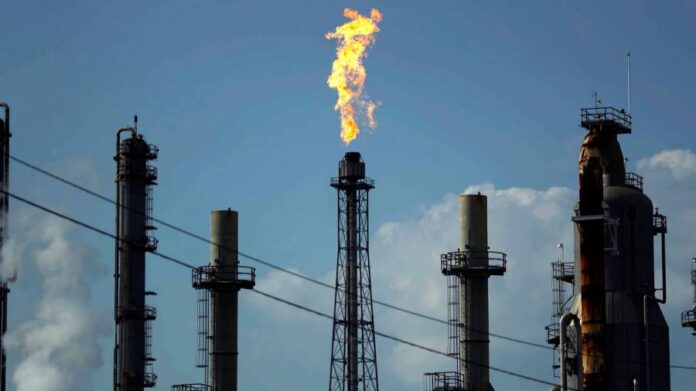 PESHAWAR: The Khyber Pakhtunkhwa (KP) government on Thursday demanded the federal government to pay Rs1,000 per barrel royalty on oil being extracted from the province's oil fields. 
The demand was put forward by the KP government during the meeting of Council of Common Interests (CCI) chaired by Prime Minister Imran Khan. 
Currently, around 50,000 barrels of oil are being extracted on a daily basis from KP's oil fields.
According to sources, the federal government currently pays royalty to KP on gas but pays no royalty on oil, despite the extraction of a large quantity of oil from the province's oil fields everyday. 
During CCI's meeting KP was represented by Chief Minister Mahmood Khan who submitted KP's demands pertaining to gas, electricity and oil before the council.
The KP government has also demanded timely payment of net hydel profit from the federal government. During the last two fiscal years, the province was supposed to receive Rs121 billion in total from the federal government as payment for net hydel profit. However, the centre has so far released around Rs34.5 billion. 
According to sources, the provincial government had earlier failed to make a strong case regarding royalty on oil due lack of experienced officials in the oil and gas department.
Sources further alleged that the appointments of officials in the oil and gas department were not made on merit and unnecessary people have been recruited which have become a burden on the department.
Profit also tried to contact KP government spokesman and Adviser for Information and Local Government Kamran Bangash and Adviser to Chief Minister for Power and Energy Hamitaullah Khan, but failed to get a response regarding the story. 
Earlier on in the meeting, the Council of Common Interests (CCI) also directed the Ministry of Petroleum and Natural Resources to explore the possibility of providing a suitable mechanism through which provinces may provide their inputs to the Oil and Gas Regulatory Authority (OGRA).