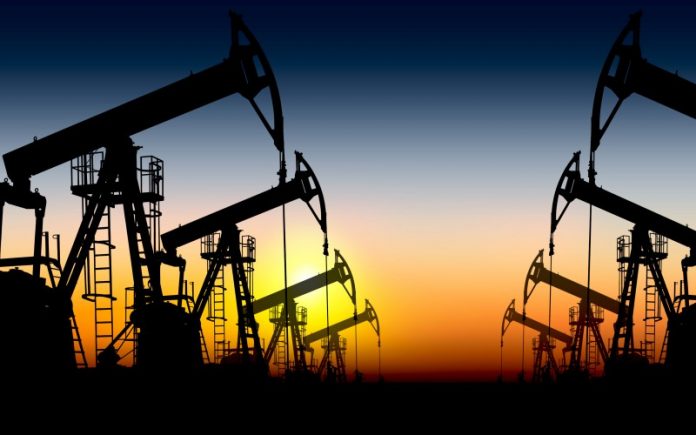 NEW YORK: Oil prices fell about 1 percent on Friday and notched a weekly loss of over 6 percent, as investors worried about oversupply after the United States said it will temporarily spare eight jurisdictions from Iran-related sanctions.
U.S. Secretary of State Mike Pompeo announced the decision in a conference call. The waivers could allow top buyers to keep importing Iranian oil after economic penalties come back into effect on Monday.
Brent crude futures fell 6 cents to settle at $72.83 a barrel. U.S. crude declined 55 cents to end the session at $63.14 per barrel, a 0.86 percent loss.
Both contracts have fallen more than 15 percent from the near four-year highs touched in early October on worries the looming Iran sanctions could drain supply from global markets.
Pompeo did not name the jurisdictions but said the European Union as a whole, which has 28 members, would not receive one.
India, Iraq and South Korea were on the list of waivers, said a source familiar with the matter who spoke on condition of anonymity. Under U.S. law, such exceptions can only be granted for up to 180 days.
Turkey has been told it will receive a waiver on U.S. sanctions against Iranian oil sales, Turkish Energy Minister Fatih Donmez said.
Iran said on Friday that it had no concerns over the re-imposition of sanctions.
On Twitter, in a message designed to emphasize his "maximum pressure" policy towards Iran, U.S. President Donald Trump included a photograph of himself modelled on a popular television show poster with the headline: "Sanctions are coming November 5."
Prices have been under pressure as world oil production has been rising significantly in the past two months. Russian Energy Ministry data showed on Friday the country pumped 11.41 million barrels per day (bpd) of crude in October, a 30-year high.
The U.S. believes that global oil supplies will exceed demand next year making it easier for countries to cut Iranian oil imports to zero, a senior U.S. official said on Friday.
The Organisation of the Petroleum Exporting Countries boosted oil production in October to 33.31 million bpd, up 390,000 bpd and the highest by OPEC since 2016.
The United States is challenging Russia for the title of top producer, with U.S. crude production C-OUT-T-EIA now above 11 million bpd.
The U.S. oil drilling rig count declined this week for the first time in four weeks, with drillers cutting one oil rig in the week to Nov. 2, bringing the total count down to 874, General Electric Co's Baker Hughes energy services firm said in a report on Friday.
Hedge funds and money managers cut their net long U.S. crude futures and options positions in latest week to a fresh one-year low, according to data from the U.S. Commodity Futures Trading Commission (CFTC).