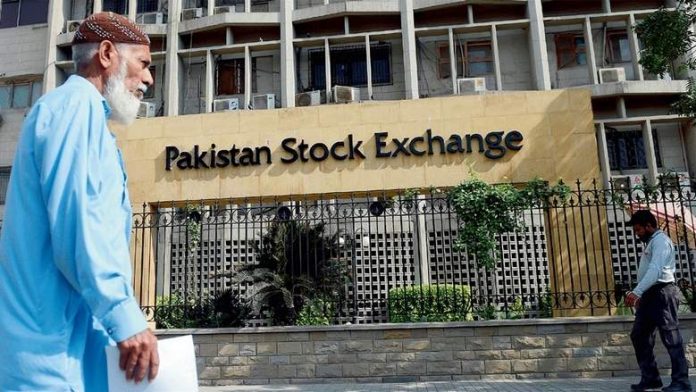 LAHORE: The bubble of several days of gains at the Pakistan Stock Exchange (PSX) blew as the benchmark KSE-100 index plunged 906.50 points to 41,097.59 points on news of no announcement by China regarding financial assistance in a joint statement on Sunday.
The KSE-100 index plunged to an intra-day low of 41,096.33 points and the hopes deflated the moment of some element of financial assistance expected from China didn't come as anticipated.
The market had been buoyed through most of last week gaining over 1,400 points in week and first time since April that all five sessions of the week closed in green.
It had been noted that the declining stock market managed to revive in the second half of October only after Prime Minister Imran Khan visited Saudi Arabia and secured a bailout package of $6billion, with expectations of a similar aid coming from the UAE and the visit China expected to reap dividends.