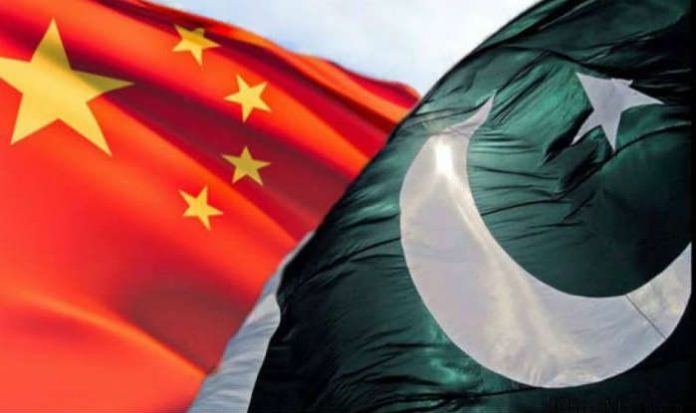 ISLAMABAD: A high-level delegation from Pakistan left for China to finalise a potential relief package to inject in the country, sources said on Thursday.
The delegation included secretaries of finance, trade and planning, as well as the governor of the State Bank of Pakistan.
The delegation will hold talks with Chinese officials to finalise a possible economic package, in a follow-up to Prime Minister Imran Khan's five-day visit to China last week. Discussions will also be held pertaining to Pakistan-made products' access to the Chinese markets, the sources said.
Earlier, a statement issued by the Ministry of Finance stated that Pakistan's high-powered delegation would be sent to China to work out the modalities on Islamabad's request for provision of balance of payment support. Official sources said that Pakistan made a request for BoP support in the range of $3 billion on an immediate basis, including $1.5 billion for deposit into the State Bank of Pakistan (SBP) and another $1.5 billion as a grant. The loan on soft terms and conditions will be in the range of $2 to $3 billion, so the overall size of the package will be hovering around $6 billion.
Finance Minister Asad Umar earlier this week confirmed that talks were held with China for a relief package during the prime minister's visit and that the two sides agreed on continuing discussions in this regard.
He said that the talks were not limited to a financial package, but also encompassed long-term partnership and investment with China.
The minister said that there was a need to resolve the balance of payment crisis permanently and the ultimate solution was boosting up exports. He said that Pakistan had made progress on this front during the recent visit of China where Islamabad and Beijing agreed to double Pakistan's exports within the current financial year.
Chinese Foreign Ministry spokesperson Hua Chunying, during a press briefing on Wednesday, reaffirmed China and Pakistan as all-weather strategic cooperative partners, saying that the countries' bilateral relations had been running at a high standard.
"China has been providing utmost assistance to Pakistan as its capacity allows. We will continue to offer assistance and support within our capacity to Pakistan for its economic and social development in light of its needs and upon agreement by both sides," the spokesperson had said.