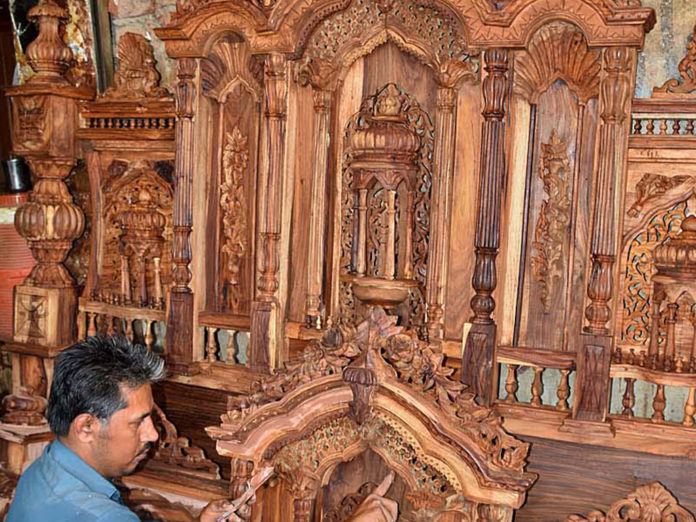 ISLAMABAD: A large number of Chinese furniture manufacturers and investors would participate in the '10th Interiors Pakistan Exhibition' in order to explore trade and investment potential in the sector and to promote bilateral trade between the two countries, it was learnt on Thursday.
The three-day mega exhibition, which would be organised by the Pakistan Furniture Council (PFC) from December 14 at the Lahore Expo Centre, is likely to attract a large number of local and international furniture manufactures.
In a message from Shanghai on Thursday, PFC Chief Executive Mian Kashif Ashfaq said there existed a vast scope for further enhancement of bilateral trade between Pakistan and China in the furniture sector, adding that private sector of both countries could establish joint ventures in the neglected areas of the economy.
He said the PFC's visit to China along with Prime Minister Imran Khan's entourage was a big success. "Both sides agreed to hold joint furniture exhibitions not only in respective countries but also in other parts of the world," he added.
The council's chief claimed that the Chinese furniture makers and investors praised the quality of Pakistani furniture with calligraphic engravings, and admitted the fact that furniture items produced in Pakistan enjoyed great demand in international markets.
"They offered huge trade opportunities to Pakistani business community in furniture sector and invited Pakistani businessmen to visit China in order to tap all the untapped areas in order to enhance the volume of trade and exports," he maintained.
Mian Ashfaq said many Chinese investors were expected to set up industrial units in Pakistan under the China Pakistan Economic Corridor (CPEC) and they should give preference to local people in jobs so that unemployment and poverty could be reduced in the country.
He noted that both the countries shared a border and have a collective population of more than 1.5 billion, but the trading activity between the two countries still needed a boost. "Pakistan exports furniture products worth $8 million to $12 million annually, but these figures do not mirror the actual potential of the industry and its capacity to produce high-quality furniture items," he opined.
The PFC chief said Pakistan was providing easy access to Chinese companies in its market and China should reciprocate the same to the Pakistani business community, besides setting up industrial units in Pakistan.