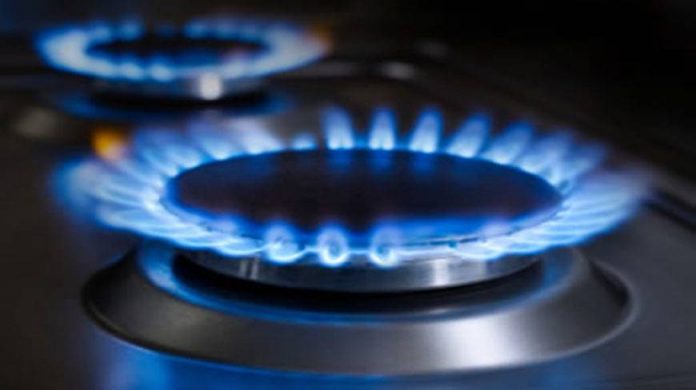 ISLAMABAD: The Economic Coordination Committee (ECC) of the cabinet is set to receive a plan from the Petroleum division for providing a direct subsidy to state-owned Sui Northern Gas Pipelines (SNGPL) on the supply of imported liquefied natural gas (LNG) to consumers during winter.
As winter sets in, the gas shortage will rise significantly as 50% of domestic consumers in Punjab are likely to be impacted by it during peak season, reports Express Tribune.
According to officials, if the government doesn't give go-ahead to the subsidy, domestic and commercial consumers may be without gas during off-peak hours in winters.
Due to the severity of the crisis and the depleting natural gas reserves in Pakistan, the previous PML-N administration had opted for LNG imports to plug the shortfall.
However, Punjab has suffered immensely due to the failure of SNGPL to supply gas to industries, fertilizer plants and CNG stations for seven months in a year.
Starting November to February, over 50% of domestic consumers receive an erratic supply of natural gas for cooking and heating purposes.
The Petroleum Division expecting a repeat of the gas crisis during peak winter has come up with various recommendations to manage the shortfall, which is to be presented to the ECC for endorsement.
As per officials, the Petroleum Division wants the government to permit SNGPL to provide re-gasified LNG through its transmission system to domestic and commercial consumers provided the Oil and Gas Regulatory Authority (OGRA) permitted the volume adjustment and financial impact on a cost neutral basis in compliance with the ECC decision taken in May 2018.
And the Petroleum Division believes considering the major price differential between the natural gas sale price and re-gasified LNG price for domestic consumption, SNGPL may be given direct subsidy based on actual RLNG usage from December 2018 to February 2019.
If the subsidy isn't approved by the cabinet, SNGPL would manage a load of commercial and domestic consumers via varied pressure management maneuverers during off-peak times.
The SNGPL projects the overall winter shortfall during 2018-19 to remain at a similar level of 339 mmcfd with minor variations.
Also, the state-owned utility believes an injection of RLNG for commercial and domestic consumers will be needed and projected injection of 150 mmcfd at Rs35 per mmbtu, which is to be passed on to the domestic consumers.