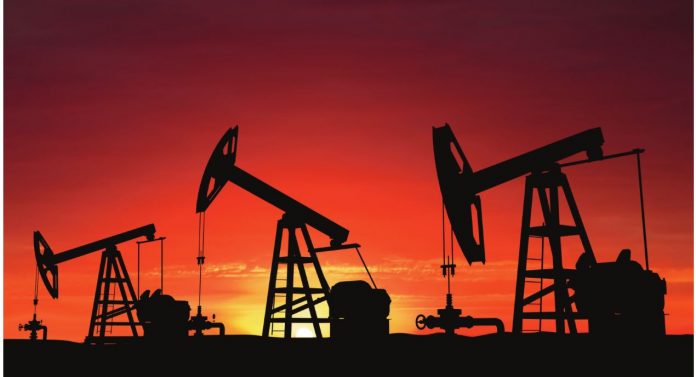 SEOUL/SINGAPORE: Oil prices ticked higher on Thursday on optimism that trade talks at the G20 meeting could aid the global economy and improve the demand outlook, while an increase in U.S. crude inventories to their highest in a year curbed gains.
U.S. crude futures rose 38 cents, or 0.8 percent, to $50.67 per barrel by 0338 GMT. The market ended the previous session down 2.5 percent at $50.29 a barrel, after hitting the lowest since early October last year.
International benchmark Brent crude rose 27 cents, or 0.5 percent, to $59.03 a barrel, having dropped 2.4 percent on Wednesday to $58.76 a barrel.
Both markets rose more than 1 percent in early Asian trade.
Investors in commodity markets are looking ahead to the meeting of leaders of the Group of 20 nations (G20), the world's biggest economies, on Nov. 30 and Dec. 1, with the U.S.-China trade war at the top of the agenda.
U.S. President Donald Trump is open to a trade deal with China but is also prepared to hike tariffs on imports from the country if there is no breakthrough on longstanding trade issues during a dinner on Saturday with Chinese leader Xi Jinping, White House economic adviser Larry Kudlow said on Tuesday.
Xi said China will widen market access for foreign investors and step up protection of intellectual property rights.
Meanwhile, rising supplies are keeping a lid on prices.
U.S. crude inventories for the week to Nov. 23 added 3.6 million barrels to the most in a year at 450 million barrels, exceeding expectations, the Energy Information Administration said on Wednesday.
The Organization of the Petroleum Exporting Countries (OPEC) and non-OPEC members will meet in Vienna, Austria on Dec. 6 to discuss a new round of production cuts of 1 million to 1.4 million barrels per day (bpd) and possibly more, OPEC delegates said earlier this month.