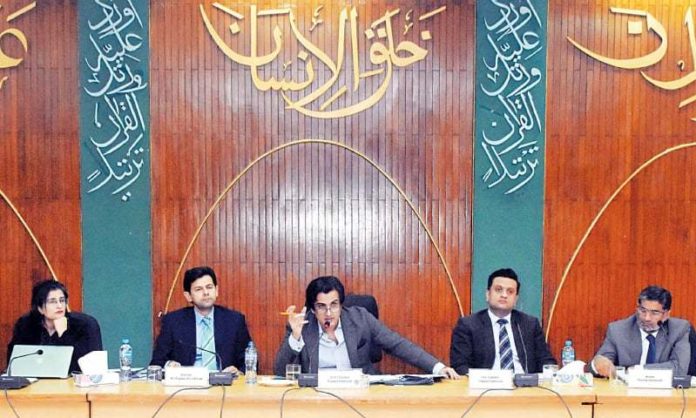 ISLAMABAD: The Central Development Working Party on Friday approved three development projects worth Rs3.17 billion and a mega project worth Rs4.06 billion. The approved projects were referred to the Executive Committee of National Economic Council (ECNEC) for final approval.
The CDWP meeting, chaired by Planning, Development and Reform Minister and Planning Commission Deputy Chairman Makhdoom Khusro Bakhtiar, approved projects related to devolution and area development, education and mass media.
Planning Secretary Zafar Hasan, officials from different ministries and provincial governments attended the meeting.
In devolution and area development sector, the CDWP approved Rs520.114 million for the phase 2 of the Khyber area development project, which focuses on elimination of poppy cultivation and other illicit trades in the area through the introduction of high-value crops and alternate means of livelihood. The project would also ensure construction of rural roads so that the area becomes accessible to the local administration.
The meeting also recommended two projects related to the education sector with a total proposed cost of Rs6.6 billion. The first project, worth Rs2.6 billion, was aimed at improving the human development indicators in Pakistan (education) under the Sustainable Development Goals. The second project, worth Rs4 billion, was aimed at the establishment and operation of basic education community schools.
Meanwhile, the CDWP approved Rs47.471 million for a project of mass media sector titled 'Technical up-gradation of Radio Station Multan' under official development assistance program of the Republic of Korea.