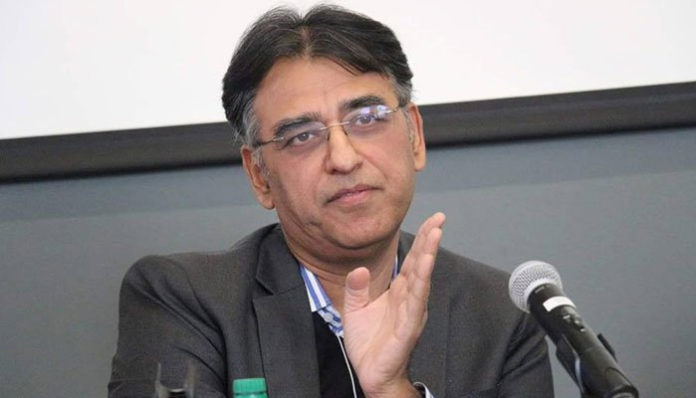 Finance minister says PML-N kept the rupee value low artificially by draining the forex reserves
Finance Minister Asad Umar said on Saturday that the government was putting the least burden on the poor despite the fact that it inherited a fiscal deficit amounting to Rs3,000 billion.
"Rupee devaluation against the dollar was done by the State Bank of Pakistan," the finance minister said during a social media interview. "The Pakistan Muslim League-Nawaz kept the value low artificially by draining the forex reserves and once that became unstable in Dec 2017, it depreciated 23pc in the next seven months."
He said that he categorically said before the elections that the new government would have to go for some sort of bailout. "We initiated talks with the International Monetary Fund within two weeks after getting elected and will share the agreement once signed. China and UAE agreed for a package in principle and details are being worked out in this regard," the finance minister mentioned.
He said the government has decreased the electricity and gas prices for export sectors, adding that two task forces have been formed to launch a crackdown on smuggling and under-invoicing.
"Besides, the government is working on a payment gateway for the IT sector, Afghan transit trade and steps towards incentivising remittances," he added.
Umar said credit financing for 173,000 small and medium enterprises would be increased from Rs425 billion to Rs1,900 billion to encourage businesses, adding that the government is striving hard to transform Pakistan from a consumption-led import-based country to an investment-led export-oriented and productivity-driven economy.