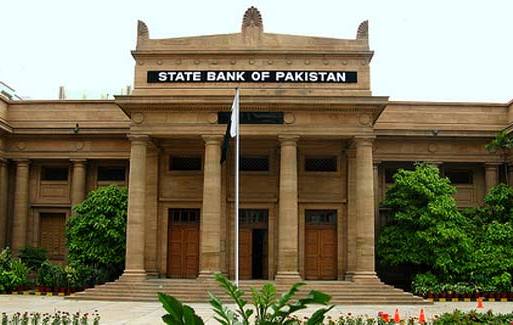 KARACHI: The government in the first half (July-December) of the current financial year 2018-19 obtained Rs1.43 trillion from the State Bank of Pakistan (SBP), according to data released on Friday.
According to the data released, SBP printed new currency notes worth over Rs1 trillion to fund government expenditure, reports an English daily.
Government borrowing from the central bank surged up five times to Rs1.43 trillion during the 1st half of FY18-19 compared to Rs288.09 billion in the same period of last year (SPLY), the data disclosed.
To finance its expenditures, the government borrows from the SBP to meet its budgetary shortfall.
The exorbitant increase in borrowing comes amidst rising expenditure and revenue gap after the apex court stopped the government from collecting billions of rupees in the shape of taxes on mobile phone prepaid cards.
Moreover, the expenditure and income gap are expected to further rise due to the government offering a subsidy of Rs444 billion on the supply of liquefied natural gas (LNG) to five-zero rated export industries and decrease in power tariff.
Also, the devaluation of the rupee by the central bank has contributed to the widening fiscal deficit in the current FY19.
In six rounds of devaluation since December 2017, the rupee has depreciated by a cumulative 32% to rein in the current account deficit.
However, this has resulted in the fiscal deficit widening by Rs654.77 billion in the first six months (July-December) of FY19.
And net foreign assets (NFA) decreased by Rs654.77 billion in July-December FY19 against Rs172.05 billion in SPLY.