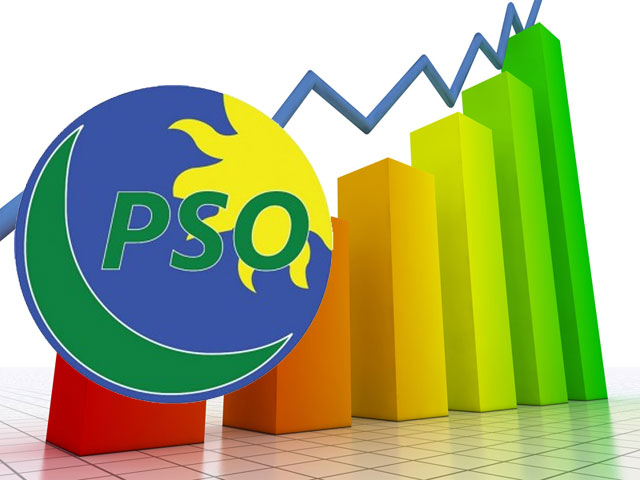 ISLAMABAD: State-owned Pakistan State Oil (PSO) is in a financial quagmire as a delay in the launch of Rs200 billion aimed at relieving the energy sector is causing problems for the company.
PSO's receivables are set to have surpassed a record Rs364 billion, whereas its payables have reached Rs265 billion as of 18th January, reports Dawn.
And adding to the financial misery of the energy sector is the addition of second-tier circular debt of Rs51 billion due to non-payment of LNG supplies to Sui Northern Gas Pipelines Limited (SNGPL).
State-owned Pakistan International Airlines (PIA) owes Rs48 billion to PSO and the federal government on account of price differential claims and exchange rate loss.
PSO, which is Pakistan's biggest fuel supplier has been repeatedly requesting the finance and petroleum division for the disbursement of at least Rs100 billion to ensure smooth provision of LNG and other petroleum products.
And letters of credit to foreign suppliers worth Rs43 billion have become due and Rs15 billion to domestic refineries.
According to an official, the government is asking PSO for ordering LNG cargoes during low tide season.
The official added the Finance Minister had promised the state-owned PSO two weeks ago that it would receive the funds in a weeks' time, however, that still remained a dream.
And sources stated two factors caused a hindrance in the raising of funds, initially the finance ministry was hopeful of raising Rs200 billion via the launch of Islamic Sukuk Bond no later than January 10th-11th based on a decision taken by the Economic Coordination Committee (ECC) in December.
However, this didn't transpire because of last-minute differences over return on profit due to recent increases in the policy rate of the State Bank of Pakistan (SBP).