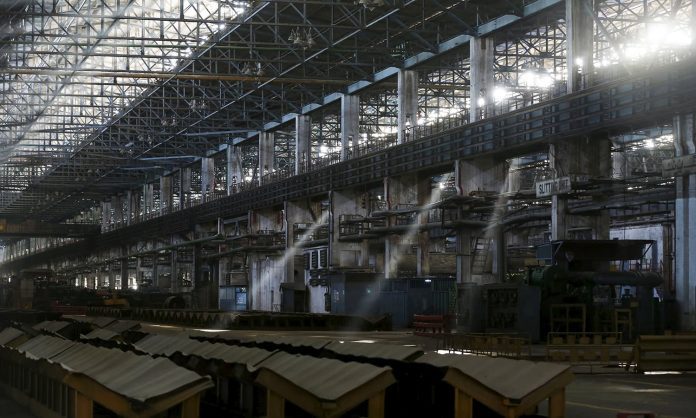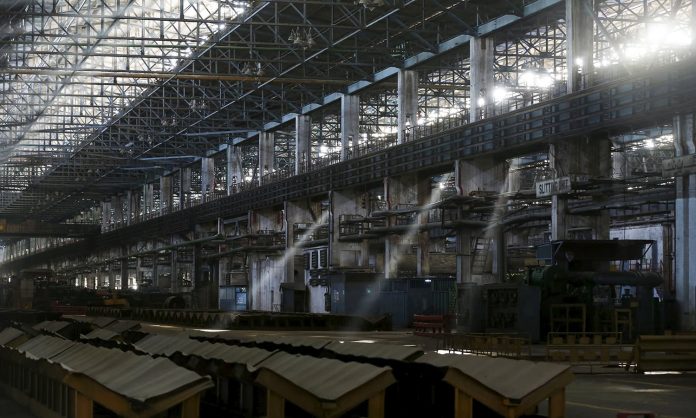 ISLAMABAD: Only a day before the scheduled meeting of Pakistan Steel Mills (PSM) Board of Directors (BoD), the Ministry of Industries and Production has appointed the chief executive officer for PSM, a post that was lying vacant for long.
According to the ministry's order, Naeem Jan, presently posted as joint secretary (BS-20) in the Ministry of Industries and Production, would take charge as PSM CEO on a look after basis till further orders.
The officer would supervise the day-to-day affairs of the mills and is authorized to attend PSM board meetings on behalf of the ministry.
It is pertinent to mention that the full board meeting of PSM is scheduled to be held on the 22nd and 23rd of February at PSM operations building. The board is set to take up issues pertaining to the revival of PSM and initiation of transparent accountability process to fix responsibility.
The ministry sources informed this scribe that PSM was causing approximately Rs120 million per day loss to the national exchequer, while the government had failed to reconstitute the PSM board of director on time. They said that PSM had become a plethora of problems and its problems were multiplying with each passing day, as it lacked senior officials, required funds as well as the initiation of the accountability process.
The Pakistan Steel Mills Corporation (PSMC) Stakeholders Group, in a letter to PSMC corporate secretary on Wednesday had requested that the present PSM management must apprise the BoD of the key performance indicators (KPI) from July 1982 till January 2019 to appreciate PSM's potential and to ascertain if it is an asset or a liability.
"Merely blaming the PSM at this critical juncture will be unjustified because the performance of the mills largely depends upon the knowledge, experience, planning, priorities and attitude of the man behind the machine, whose appointing authority is the Ministry of Industries and Production," the letter stated.
Earlier, the PSM stakeholders, in a letter to Prime Minister Imran Khan, had asked for an inquiry against all those who are out to sabotage the revival plan.
Prime Minister Imran Khan subsequently approved a consultative arrangement, involving an expert group, to explore the options for PSM re-operationalization.
According to a notification issued by the Ministry of Industries, the expert group comprised HUBCO executives namely Khalid Mansoor, Ruhail Mahmood, Kamran Kamal, Syed Mahmood Ali, Saleemullah Memon and Zulfiqar Siddiqi, while technical experts included Wasif Mohammad (International Steel Ltd), Dr Munir (Ayesha Steel), Akhtar Ali (former PSM general manager), Toufiq Chinoy (International Steel Ltd) and Zaigham Rizvi (Tawarqi Steel).
The group was entrusted to explore various options for re-operationalization of PSM and its role was made advisory in nature. It was asked to work on a pro-bono basis without incurring any expense or liability on the government.
For confidentiality, the group was asked to table various proposals for the revival of PSM before the Economic Coordination Committee (ECC) of the Cabinet.