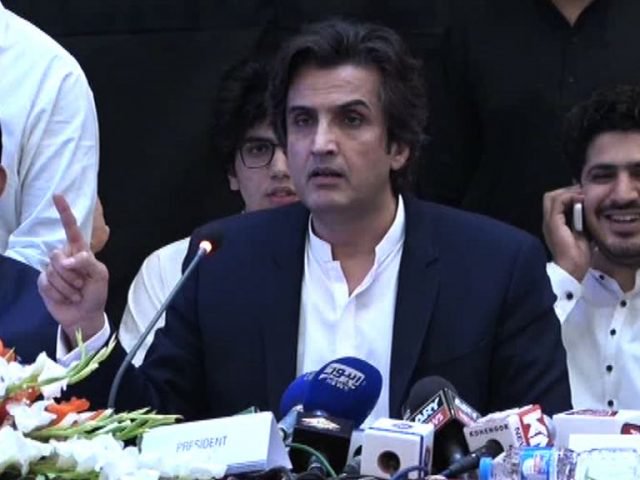 ISLAMABAD: Planning Minister Makhdoom Khusro Bakhtiar said on Friday that the '12th Five-Year Plan' is being chalked out by keeping in mind the country's growth, macro stability, agriculture production, agro-business potential, industry and export competitiveness, human resource development, integrated energy planning, infrastructure development, social safety nets, poverty reduction, administrative reforms along with focus on less developed areas, climate change and environment.
The minister was chairing a briefing to Economic Advisory Council on draft 12th Five-Year Plan. Advisor to PM on Commerce Abdul Razzak Dawood, Planning Secretary Zafar Hasan, Benazir Income Support Programme Secretary Ali Raza Bhutta and Chief Economist Ejaz Wasti were also present during the briefing.
Khusro Bakhtiar said that the plan would be reviewed after every quarter at the ministry while bi-annual reviews would be conducted by the prime minister for effective implementation in achieving all the targets set under the plan.
He said priority would be given to projects related to infrastructure development, transport, housing, communication, energy and water sector, adding that development strategy also entails boosting the country's exports as well as envisages a mechanism to monitor the progress of ongoing projects. He said the plan aims at improving the productivity of all sectors of the economy.
The minister said the government is committed to ensuring timely completion of all ongoing projects without any cost escalation. Bakhtiar appreciated the macroeconomic framework prepared by the Planning Commission, as it envisages an average growth of GDP at 5.4pc.
"The expected outlay of the plan would be Rs11.750 trillion, including Rs1 trillion involving innovative financing through the public-private partnership," he added.
Planning Secretary Zafar Hasan said that the plan has been prepared through extensive consultative process involving dialogues with stakeholders, formal consultations with the members of different working groups formulated for different sectors. So far more than 30 sessions have been held with stakeholders for preparing the draft of the next plan, he added.
The secretary said after taking the inputs and suggestions from the members of the Economic Advisory Council, the plan would be placed before the National Economic Council for consideration and approval.