If there is one thing that will make or break the current breakneck growth trajectory of e-commerce in Pakistan, it is the extent to which financial technology is able to keep pace with the growth of the broader market. In a cash dependent economy, it is very difficult to get people to transact over the internet if they are not also willing to make payments over the internet.
There are several companies trying to bridge the divide: JazzCash and EasyPaisa, both owned by telecommunications companies, are trying to change the market by introducing mobile wallets that rely on mobile cash. Then there are Finja's SimSim mobile app and the FonePay App, two notable brands that have raised investments from international venture capitals and have also gotten some local investors excited. Besides those two, Keenu, a notable brand of POS [point of sale] machines has also been successful in making a name in the market and is gaining traction.
But all of these companies are trying to make it easier to transact locally using credit cards. One company – E-Processing Systems (Pvt) Ltd, a subsidiary of the publicly listed Systems Ltd – however, is seeking to make the existing cash touchpoints of most consumers the gateway to their access to the global financial system: the retailers where they top up their mobile balances on their prepaid cellular connection plans.
OneLoad's core product is a simple phone and web application that is being used by your local small shop owners, convenience stores and pharmacies to serve walk-in customers, providing them with on-demand mobile airtime, and processes a whopping one million digital commerce transactions a week at these micro retailers across the country.
What's more fascinating is that the company reached this level of adoption without any advertising, marketing or brand awareness campaigns.
Empowering the retailer
Digital commerce is burgeoning in Pakistan as mobile networks expand and the internet becomes accessible to a greater proportion of the population. Better connectivity has allowed people to access and use products and services conveniently, quickly and effectively. In Pakistan – with over 157 million verified cell-phone connections, according to the Pakistan Telecommunications Authority – where cellular density stands at 75%, growing from 54.6% in 2008, the market for digital services is still in nascent stages allowing more opportunities for disruptive technologies to bridge the gap for service delivery.
With an increase in the usage of digital services, whether it is a Netflix account or internet data package to watch YouTube or use WhatsApp, in Pakistan and around the world, there is a need to pay for such services without hassle. In Pakistan, however, since credit and debit cards are not used frequently, a largely non-digitized and unbanked market heads over to the nearest retailer to top-up these services with cash. According to OneLoad, an estimated 20 million people do that in Pakistan each day, making digital service top-ups a must-have for retailers.

Originally started, like other fintech companies, to digitize payments and provide an e-wallet to people, OneLoad soon came to a realization that the need was not on the consumer side because many other players were there to cater to those needs like Easy Paisa, SimSim, Jazz Cash and even banks to a certain extent. Entering the market with a consumer-orientation was going to be an expensive investment because the competitors were pumping in a lot of money but OneLoad's funds had to be used optimally.
In order to get into the space without having to outspend its well-financed rivals, OneLoad decided to shift its focus to the retailer/merchant side as the company had identified a need: keeping inventory of scratch cards was a pain for the merchants. They were unable to hold big inventories, lost count of scratch cards sold of a specific telecommunication company, coupled with a fear of theft. Moreover, getting top-ups from different companies was expensive and cumbersome as it required paying several service providers upfront and tying up money in physical cards or buying credits which were only usable for one particular service. Unused credit was also lost money for retailers.
That was an opportunity there. OneLoad moved quickly and successfully digitized the retailer to make it easy for them to serve walk-in customers as retailers could now work with less upfront investment, did not have to tie up capital in multiple dedicated services and did not have to deal with numerous vendors visiting their shops demanding them to purchase more than they needed for the day.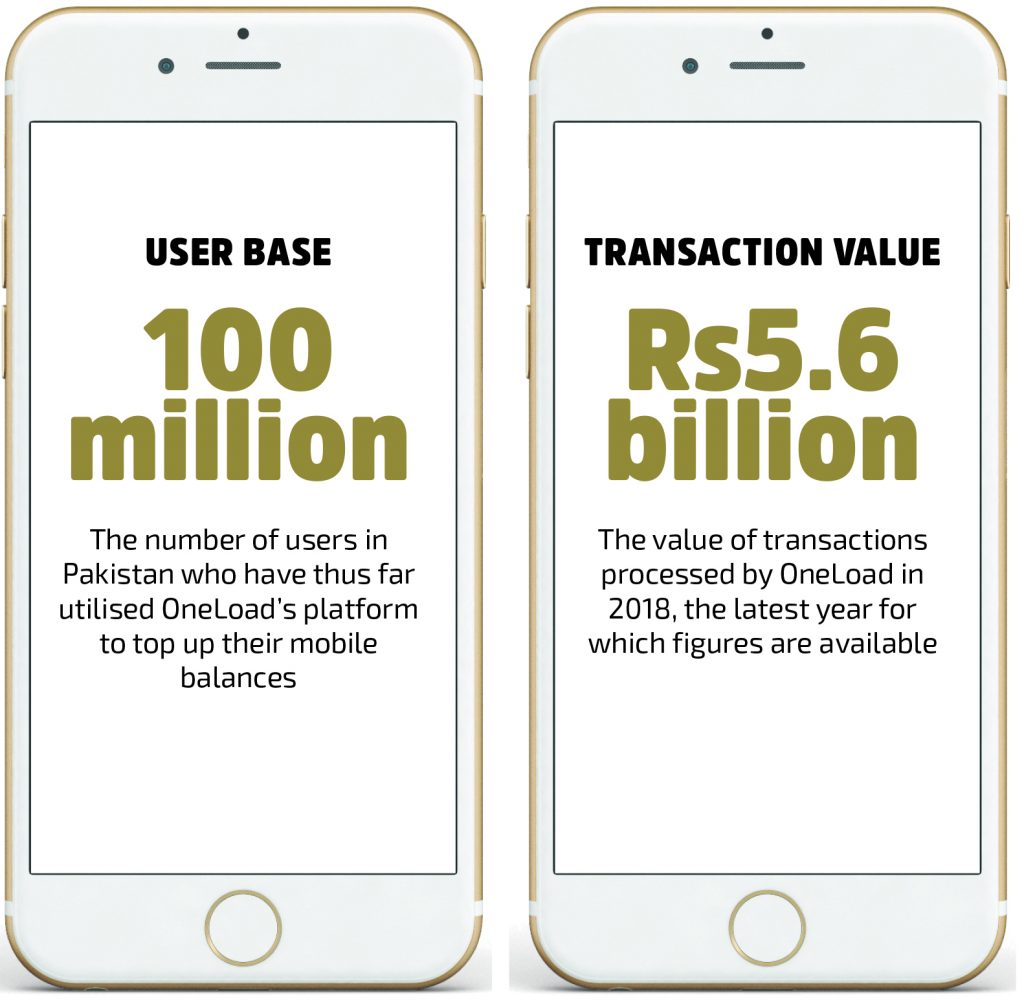 OneLoad provided retailers with an online solution where they would have all the scratch cards on one digital platform, and they would load money on this platform and sell it from there. A merchant did not have the restriction or worry of running out of a specific company's scratch cards because he would have access to load money and using that 'universal balance' that he put into the system, he would be able to sell airtime of any of the telecommunication company.
It also empowered retailers to create a distribution hierarchy of the airtime inventory, allowing the business owners to keep a tab on what was being sold down a retailer chain. For instance, if scratch cards were being sold at a pharmacy and there were five branches of that pharmacy, the owner would simply buy the cash-in for airtime themselves using the online platform based on their estimated sales, and then distribute to respective branches of the pharmacy chain based on the sales volume of individual branch.
Every component of the supply chain makes money as the commission is distributed down the chain. OneLoad deducts its percentage at the source and passes the rest on to the retailer.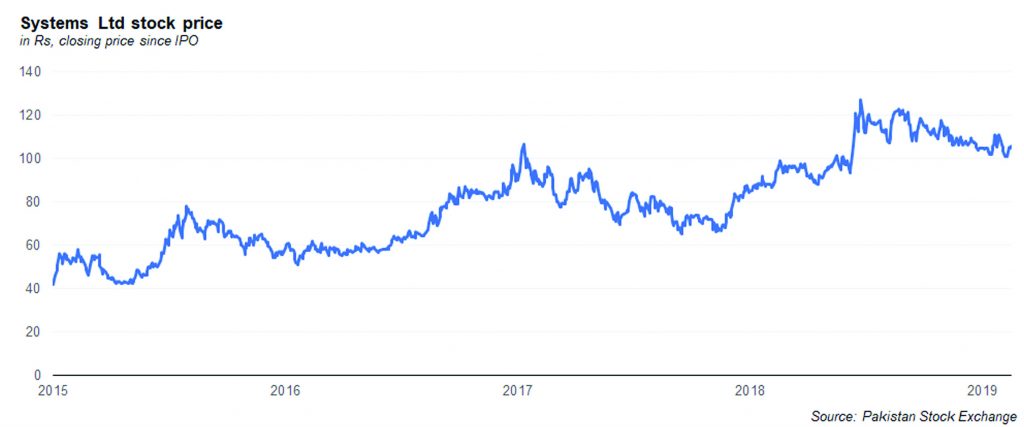 According to OneLoad, their uptake increased phenomenally after they finished integrating with all four of Pakistan's mobile telecommunications companies, which was done almost a year ago. Building on this, the fintech has also now introduced the facility of paying utility bills and buying international gift cards like the Google Play store and Apple's iTunes cards. The integration with the Google Play story and the Apple app store would allow consumers to buy and pay for apps and services that are offered through those two platforms, including services such as Netflix and paid apps.
Besides that, its platform also allows to send and receive money to other OneLoad users and even bank accounts. To access the services requires going through a simple registration process after which a user can load money onto OneLoad account through any of the leading banks' over the counter services.
Presently, OneLoad claims that more than 25,000 retailers actively use its platform and earn commission on a transactional basis. It has served over 100 million consumers — meaning that 100 million people have bought airtime from OneLoad — since its full-service launch in late 2016, with over 20 million retailer views of the application each month. It also claims of being the largest fintech in Pakistan in terms of transactions performed and has entrenched itself for mass market, bottom of the pyramid commerce.
And that business is beginning to bring in significant revenues for its parent company. In calendar year 2017, the latest for which financial information is available, OneLoad achieved revenue growth of 828% from Rs8.2 million in 2016 to Rs76.5 million in 2017. That growth was largely driven by the increase in the number of transactions by 886% compared to 2016, from 2.4 million in 2016 to 24 million in 2017. The total value of the transactions processed through OneLoad in 2017 was Rs2.2 billion. In 2018, the figure swelled to over Rs5.6 billion.

OneLoad founder and CEO Muhammad Yar Hiraj commented on the factors contributing towards OneLoad's success and said, "We fundamentally believe that unless a digital service addresses a real life need in a more convenient manner than the incumbent behavior, its chances of success are limited.  OneLoad was designed as a service which addressed several pain points of retailers and small stores in Pakistan and piloted it with a single large use case i.e. telecom airtime vending and have seen tremendous growth in numbers. Based on our learning from the initial use case, we are gearing ourselves to introduce a number of new functionalities for our customers in 2019 and are hopeful of doubling our numbers this year as well."

"Our focus, resilience and support of our investors is what led to OneLoad's growth over the years.  Support from our investors and advisors who are veterans in the industry and funded the growth of the company has been invaluable and enabled us to reach this level," he says.
Talking to Profit, Aezaz Hussain, chairman and founder of Systems Limited, said: "As an investor and supporter of a digital commerce and fintech startup, it is important to be comfortable in a role of being a mentor and a coach, providing the startup with the required resources to grow.  We did all this with OneLoad and the result is apparent. Systems Limited in its role of supporting OneLoad and taking it to new heights has been successful. In 2019, we envision a more active brand where we would be looking to enhance its product and service offerings through its continued access to technology assets of Systems Limited."
Strengthening interoperability
OneLoad's key focus is on digitizing more pain points of retailers, whether it is providing financial services to walk-in customers and earning commissions or procuring merchandise from corporations. Additionally, they are interested in extending their merchant network to service providers, financial institutions and e-commerce players allowing them to offer their products and services, through OneLoad, thereby creating a truly interoperable merchant network.
In its pursuit of interoperability, they are also open to integrating other fintech companies, like in the branchless banking services such as EasyPaisa and JazzCash, to use OneLoad's platform to offer their services through a retailer. It also falls in line with the operating ideology of OneLoad i.e. giving the retailers as many options as possible to sell and earn commission.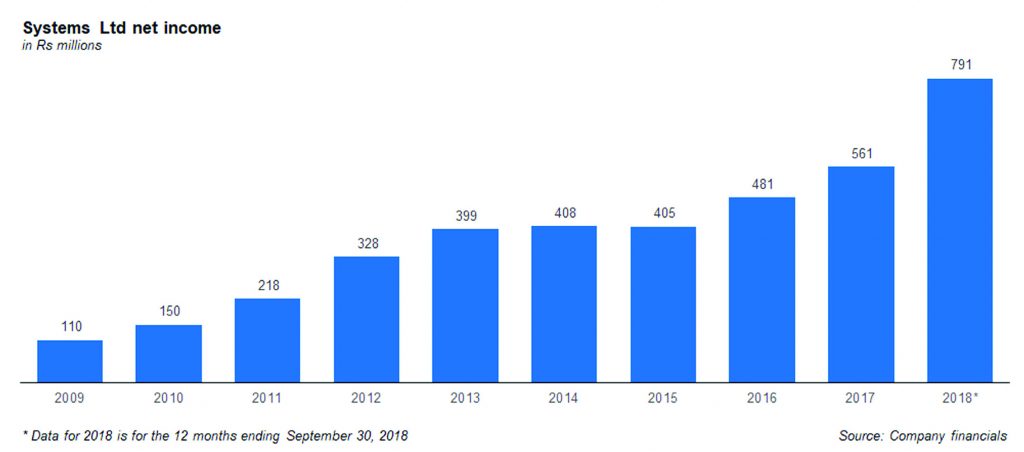 Another example of such services would be empowering the non-traditional retailers to offer assisted e-commerce service, where they can assist a customer in buying, for instance a cell phone from a website for the customer in exchange for a commission.
OneLoad says that it is also open to suggestions by banks and even other digital service providers to innovatively use OneLoad's platform to tailor a solution for others. For instance, if a banks want to do cash-out or cash-in transactions through OneLoad, it would be open to facilitate these through its platform as being an aggregation company at its core, such services are a natural fit for it. A lot of banks are also approaching OneLoad and it is in the process of integrating with three of the big ones where they will provide the top-up facility to the bank's customers on internet banking through OneLoad.
One of the remarkable feature of OneLoad's successful journey so far, which speaks of the substance the business is built upon, is that there were virtually no direct marketing efforts to scale the business to where it is. It was the company's retailers who made tutorial videos themselves showing how someone can make money through OneLoad, automatically generating marketing content for the company. Onwards, the company has started advertising its brand on the social media because, according to them, their retailer is very active on social media.   
The company does not ignore consumers altogether either. All the services that are available to the retailer are available to the consumer as well and the firm is probing ways to allow more payments options for consumers. OneLoad also wants to venture into is e-money and is in talks with the State Bank of Pakistan (SBP) over e-money regulations. Once it receives the e-money license, it will come under regulation and that would allow them to transact with the formal economy.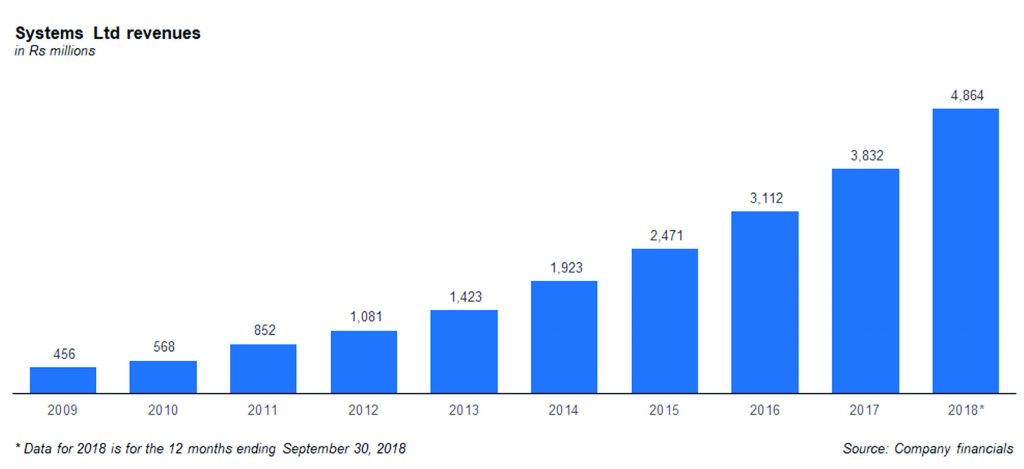 A disruption of sorts, OneLoad believes that it is going to be an enabler for the traditional payments industry because OneLoad is expanding the whole chain down to the roots of the markets with its non-traditional retailer base and digitizing their transactions. Therefore, it considers itself adding to the formal economy as an enabler instead of being a competition as it wants to supplement the banks and other fintechs to enable their services through its platform.