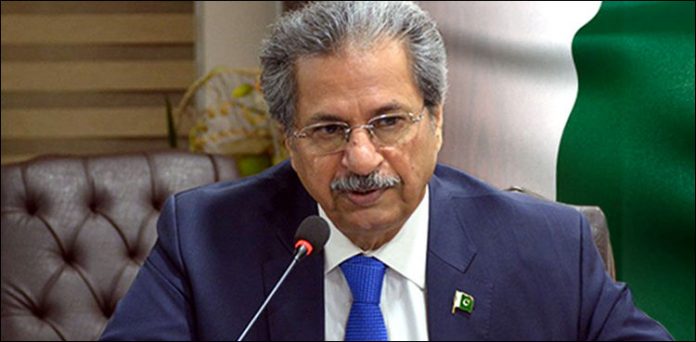 ISLAMABAD: Education Minister Shafqat Mahmood has shed light on the importance to inculcate financial discipline, savings culture and investment benefits among the youth of the country.
Speaking at the launching of a Securities and Exchange Commission of Pakistan book entitled 'Savings and Capital Market', the minister said in order to improve the educational standards, the government is preparing a new curriculum, adding that the subject of financial literacy would be made part of the new curriculum.
The minister advised the public not to invest in unregulated sectors. "Instead, they should invest in regulated sectors such as stock market, mutual funds and insurance. In this way, their capital will be safe and that it would be transferred to their heirs in a transparent and easy manner."
He appreciated the commission's efforts for promoting financial literacy among the masses, as awareness about investment in the capital market was limited.
Earlier, SECP's Investor Education Department Head Khalida Habib said regulators around the world have recognized the importance of investor education, as they believe that the educated investors strengthen the regulators' role.
She briefed participants on the SECP's dedicated investor education programme "Jamapunji" that covers the entire non-banking financial sector.
SECP Chairman Farrukh Sabzwari and World Bank representative Marius Vismantas also spoke on the occasion.