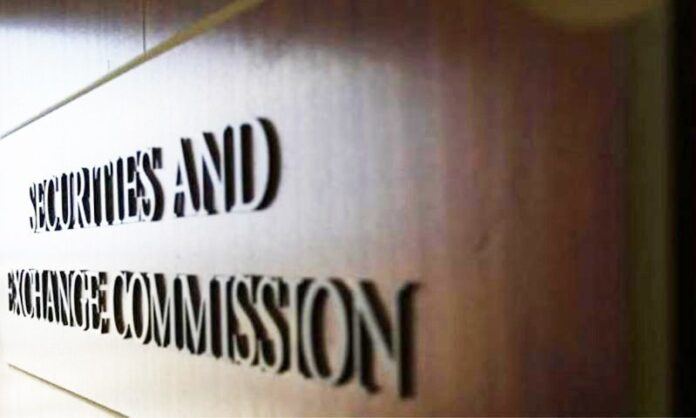 'SECP's insurance commissioner lacks sector-specific experience and qualification'
ISLAMABAD: Amid government's claims of establishing a system of meritocracy, an irregular officer has been appointed as insurance commissioner at the Security Exchange Commission of Pakistan (SECP).
According to sources, former SECP chairman Shaukat Hussain Abbasi has been working as SECP insurance commissioner for the past few months despite the fact that he neither has the relevant experience in the field nor does he hold any insurance-related degree. However, they added, Abbasi enjoyed strong backing from the high-ups of the commission.
Sources said that a tug of war has been going on between the SECP and state-owned insurance companies following the commission's recommendation to appoint those officials in the National Insurance Cooperation Limited (NICL) and State life Insurance limited (SLIL) who have insurance-related degrees, besides five years of relevant experience in the field. "It is interestingly to note that the commission is not applying this formula in its own department," they added.
Sources revealed the SECP Policy Board had also asked the commission to appoint relevant officials on important posts, as the commission has to provide valuable input on important policy issues to the government.
They said owing to weak enforcement at SECP, private insurance companies were getting public insurance contracts like Lahore Metro Station and Peshawar Bus Rapid Transit (BRT) projects.
The role of an SECP insurance commissioner is to regulate public and private sector insurance companies. The Ministry of Commerce used to regulate the insurance sector but the powers were transferred to SECP in the Musharraf government.
Former commerce secretary Younus Dhaga had proposed to separate the insurance sector from SECP. However, the step couldn't be taken owing to his transfer from the commerce ministry.
Sources said that national exchequer was losing around Rs25 billion annually by awarding the public insurance contracts to private companies, adding that the Auditor General of Pakistan (AGP) has also kept a mum on the issue.
It is pertinent to mention that former prime minister Shahid Khaqan Abbasi had appointed Shaukat Hussain Abbasi as head of the commission in May 2018, ignoring the senior members of the commission. However, he was later removed from the post by the incumbent government.
Meanwhile, the SECP, in its reply, stated that the position of an insurance commissioner does not require any insurance-specific experience or degree.
"SECP has a dedicated insurance division comprising of professionals who have relevant experience and specialized qualifications in the insurance sector," the commission maintained. Shaukat Hussain Abbasi has a wealth of regulatory compliance experience in a number of regulated sectors in Pakistan, which in our view is of foremost importance for the position."