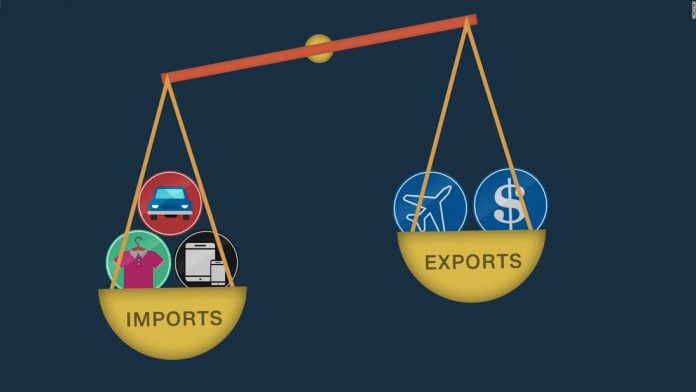 ISLAMABAD: Pakistan's trade deficit shrank 36% to $3.9 billion in the first two months of the current fiscal year, reported The Express Tribune. 
Trade figures released by the Pakistan Bureau of Statistics (PBS) showed that exports contracted both on a month-on-month and year-on-year basis in August despite over one-third devaluation of the rupee against the US dollar.
Cumulatively, the exports grew 2.8% or just $102 million to $3.75 billion in the July-August period of the current fiscal year, which suggested a serious review of the monetary policy.
Overall, the trade deficit, which stood at $6.1 billion in the same period of last fiscal year, shrank to $3.9 billion in the first two months of this fiscal year, reported the newspaper.
In absolute terms, there was a decrease of $2.2 billion in the trade deficit and almost the entire reduction came from the import side.
Imports dropped 21.4% to $7.7 billion during the period under review but the improvement was mainly because of reduction in imports of the petroleum group, transport group, textile and food groups.