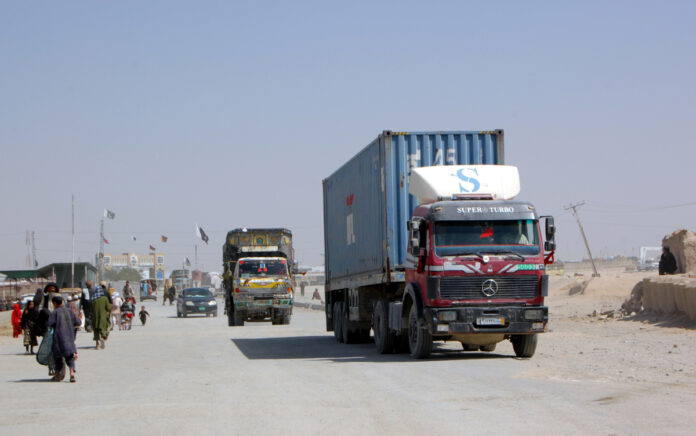 ISLAMABAD: The government has decided to establish a Customs Authority, besides developing a pool to collect data and information regarding smuggling and similar mechanisms, to curb the inflow of non-duty paid items in the country.
The decision was taken by Prime Minister Imran Khan while chairing a high-level meeting on Thursday.
Briefing the media about the meeting, Special Assistant to PM on Information Dr Firdous Ashiq Awan said that a joint data bank would be developed in consultation with all agencies and departments posted in districts that were part of erstwhile FATA and bordering areas of Balochistan.
The special assistant said that the current system worked in isolation and all the relevant departments operated in silos without any coordination – possibly shying to share information with each other.
"Almost everybody from coast guard which patrols the coastline in the water to the customs department, civil and military intelligence agencies etc did not share their information and records with each other as a result of which smuggling could not be controlled," Dr Awan stated. "We are set to reduce human interaction at the maximum level and all departments posted at the borders and smuggling prone areas will provide their input to the central pool."
She informed that the PM has granted approval for the establishment of a Customs Authority to plug the misuse of power within the Customs department.
"The system currently is that all the cases, from imposing penalties to confiscating goods, are settled at the lower level. The Customs Directorate will be transformed into an authority and relevant stakeholders and departments would remain in close coordination with this body," she said, adding that the central pool would also be established under the Customs Authority.
She termed the move as the only serious effort made in the history of Pakistan to curb illegal trade and smuggling, saying that smuggling was like a termite to the country's economic growth.
The special assistant said that the move is expected to bring confidence among the investors, including genuine importers and industrialists, as the grey economy would be capped to a larger extent.
The meeting was informed that Pakistan was facing an annual loss of around $6.94 billion, including $3.47 billion in terms of revenue loss due to smuggling. However, the real impact on the economy was much higher as local production has become costlier while cheaper smuggled products are being sold in the market.