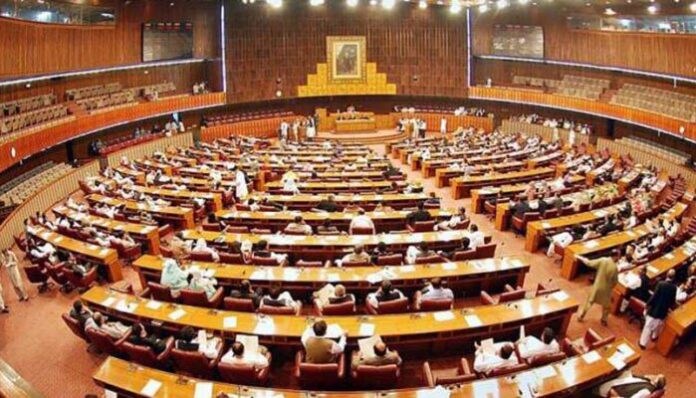 ISLAMABAD: As the losses of the power sector continue to swell, the government has decided not to renew the agreements with private power producers (independent power producers) charging a higher rate on electricity.
According to the Petroleum Division officials, the government would not renew power purchase agreements with independent power producers (IPPs) that are expiring in a couple of years.
During a meeting of the National Assembly's Standing Committee on Privatisation, Special Assistant to Prime Minister (Petroleum Division) Nadeem Babar said that the agreements of private electricity producers supplying power on a higher rate would not be renewed. "Not only the IPPs but those government-owned power plants/units that are producing electricity on a higher rate will also be shut down in next one and half years," he added.
Earlier, the cabinet had also backed a proposal that opposed the renewal of power purchase agreements with IPPs having 5,000MW electricity generation capacity. The proposal was submitted by Nadeem Babar.
According to officials, the power purchase agreements with the IPPs, including Kapco and Hubco, are going to expire in the coming years and the government has decided not to renew the agreements.
"This means that the government will not continue to follow the power purchase agreements on a 'take and pay' basis, which binds the government to pay capacity charges," officials said. "However, these power plants will be able to sell electricity to the Central Power Purchasing Agency (CPPA) in the summer season when demand is higher compared to the winter."
The power plants were set up under the Power Policy of 1994 and were based on furnace oil. The only flaw is that the past government had not foreseen the future scenario of prices of different fuels.
Nadeem Babar informed the committee that the previous government had not paid subsidy worth Rs825 billion announced for industrial and domestic consumers which ultimately contributed in swelling the circular debt.
The meeting of the Standing Committee on Privatization was held under the Chairmanship of MNA Syed Mustafa Mahmud. MNAs Zulfiqar Ali Khan Dullah, Umer Aslam Khan, Shandana Gulzar Khan, Syma Nadeem, Jamshed Thomas, Sikandar Ali Rahoupoto, Khurram Shahzad, Faheem Khan and Muhammad Ameer Sultan were also present on the occasion.