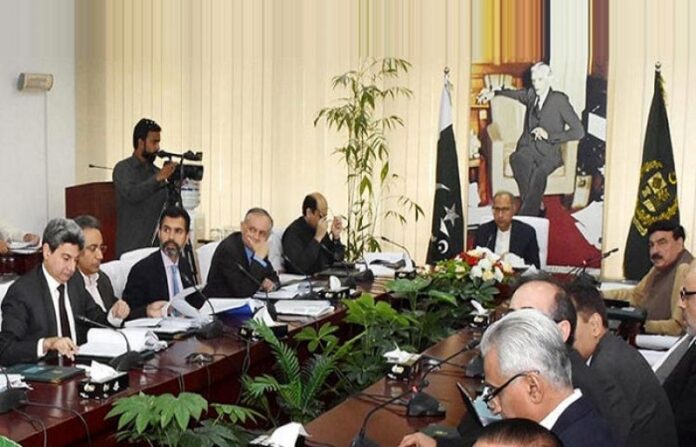 ISLAMABAD: The Economic Coordination Committee (ECC) of the federal cabinet will take up the matter of wheat import on Monday.
Adviser to Prime Minister on Finance and Revenue Dr Hafeez Shaikh will chair the meeting to discuss matters pertaining to six different ministries.
The ECC will take up sovereign guarantees as well as proposed five per cent sales tax exemption on cotton seed cake.
It will also consider Ministry of Commerce's summary for converting Lahore Garment City Company's cash development loan into a grant.
The committee is likely to approve technical supplementary grant of Rs96 million for the National Book Foundation and Rs15 for the centralised procurement of ICT infrastructure to ensure e-readiness for proper implementation of the e-governance system.
Sources said that on the Interior Division's request, the ECC is likely to grant TSG amounting to Rs458 million for CAF personnel deployed in United Nations (UN) peacekeeping missions.