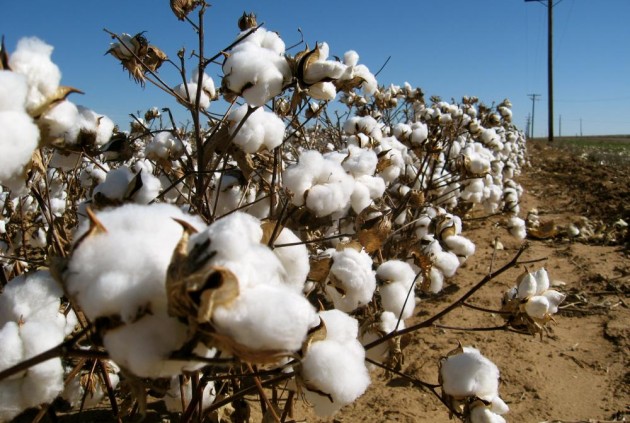 LAHORE: Textile millers on Friday rejected recommendations made by the National Assembly's Standing Committee on National Food Security and Research to impose a ban on the import of cotton.
Talking to this scribe, All Pakistan Textile Mills Association (APTMA) Group Leader Gohar Ijaz said, "By purposing the ban, it seems that the standing committee wants to halt the production of textile mills, layoff half the workforce and confine the country's exports to $8.5 billion only."
Ijaz said that around 10 million textile workers across the country were processing and converting cotton bales into textile exports worth $13.5 billion and that they were trying to increase the country's exports to $25 billion in the next five years.
"We need to import cotton if we want our textile industry to thrive, as we only produced around 8.5 million bales this year against the target of 15 million bales," he said.
Agreeing with him, APTMA Punjab Vice-Chairman Aamir Sheikh said against the consumption demand of 15 million bales, the country was expected to produce only 7 million bales in the next year.
"We need to import long-staple cotton to produce fine counts, besides importing contamination-free cotton to make high-end fabric," Sheikh asserted.
Naveed Gulzar, a spinning miller from Faisalabad, said that government's decision to place a ban on cotton import would prove to be ac "deathblow to the textile sector".
"Unfortunately, Pakistan's cotton crop and production area has been declining for the last decade and no research is being carried out by research institutes regarding new cotton seeds and pesticides that are damaging our cotton crop," he added.
He said the textile sector should be given an opportunity to import better quality cotton at cheaper rates from abroad. "There is a shortage of cotton in the country and we need to import the commodity to run our industries."
Gulzar said the quality of locally produced cotton would improve only if the country competes with its regional competitors. Otherwise, he added, the production area, as well as the quality of the cotton crop, would continue to decline.
He maintained that the textile sector was ready to pay cotton cess [per bale] "but with a condition that it should be used only for research purposes".
It is pertinent to mention that in July 2012, the government had increased the rate of cotton cess from Rs20 per bale to Rs50 per bale. But APTMA had gotten stay orders against the decision after noting that the said amount was not being used on the research of cotton and rather it was being used to pay the salaries of officials at the research institutes.