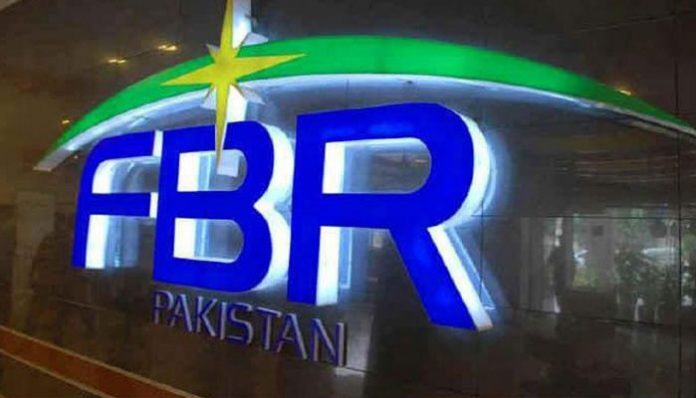 ISLAMABAD: The Pakistan Tehreek Insaf (PTI) government has planned to bridge the shortfall, the Federal Board of Revenue (FBR) currently faces, through non-tax revenue and other taxes.
Sources said the government had estimated to collect Rs112 billion from other taxes, such as Rs80 billion from petroleum development levy (PDL); Rs25 billion from the Gas Infrastructure Development Cess (GIDC); Rs2 billion from mobile handset levy (MHL), while Rs5 billion from the Natural Gas Development Surcharge (GDS) in the remaining period of current fiscal year.
The bureau had collected Rs158 billion against the yearly estimate of Rs267 billion from non-FBR tax revenue from the period, July to December, they added.
Sources said the government had enhanced PDL on petroleum products with Rs7.5 per litre on diesel, Rs4.75 on petrol, Rs6.33 on kerosene oil and Rs1.94 on light diesel from March onward.
With the imposition of PDL, the total levy on diesel per liter had reached to Rs25.5, petrol Rs19.75, kerosene oil Rs13.33 and LDO Rs4.94, they added.
The government would be able to collect around Rs300 billion from PDL on petroleum products to fill the revenue collection gap, sources said.
Besides, sources said the Ministry of Finance also had estimated to collect Rs894 billion from non-tax revenue.
The government had collected Rs718 billion in the first six months of FY20 with breakup of Rs110bn from surplus of the Pakistan Telecommunication Authority; Rs2 billion from regulatory authorities; Rs12 billion from markup; Rs27 billion from interest collected form the public sector enterprises; Rs26 billion from dividend of Public Sector Enterprises; Rs425 billion (State Bank of Pakistan's profits); Rs6 billion (Defence); Rs11 billion (foreign grants); Rs11 billion (UNO receipts); Rs11 billion (passport fee), Rs3 billion (windfall levy on crude oil), Rs1 billion from petroleum levy on LPG; Rs7 billion from discount retained on local crude oil; Rs43 billion from royalties on oil gas; and Rs17 billion from other non-tax revenue.
Sources further said the PDL on petroleum products had been enhanced to increase FBR revenue, which was recorded at Rs2,718 during the first eight months against the target of Rs2,926 billion.
They claimed the government had assured the International Monetary Fund (IMF) that it would try hard to meet the revised revenue target of Rs5,238 billion, which seemed impossible
An upward collection under PDL and some other measures could help FBR to achieve maximum Rs5,000 billion revenue during FY20, sources further said.
They said FBR was also considering to give accounts freezing powers to the field commissioners as in a recent meeting held under the chair of the FBR's acting chairperson, the commissioners were directed to exercise their authority to generate revenues from industry and banks, which were not paying tax as per their original capacity.
Earlier, it was reported that FBR had requested IMF to further downward the revenue target to Rs4,800bn, which was apparently rejected.