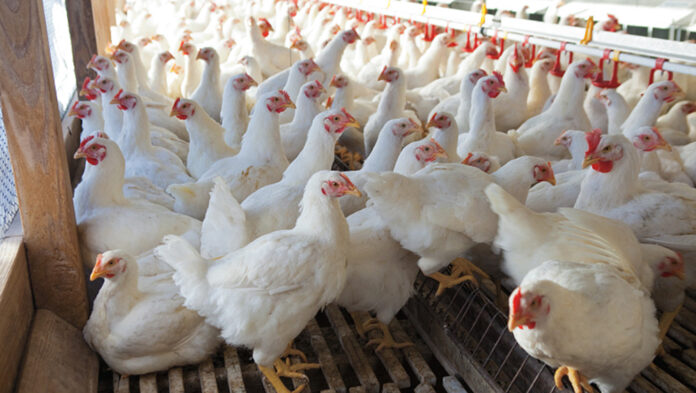 LAHORE: The Pakistan Poultry Association (PPA) has stated that the government was once again attempting to disturb the supply-demand mechanism of the poultry industry by fixing the rates of chicken.
In a press statement issued on Wednesday, PPA (North) Vice Chairman Ch Muhammad Fargham raised serious concerns over the government's attempt of fixing the rates of chicken, saying that the industry was extremely depressed by this illegal action of the authorities.
He informed that the government on May 7 had fixed the rate of poultry meat at Rs260 per kg, adding that the industry had opposed this decision, arguing the move would cause a shortage of chicken, which would result in price escalation.
"The government, on May 20, had agreed with the PPA leadership and withdrew its earlier decision of fixing the official rate of poultry meat. But it is unfortunate that just two days after its commitment, the authorities once again started interfering in the supply-demand mechanism of the poultry industry."
Fargham opposed the government's interference in fixing the prices of perishable items like poultry products, saying the prices should be controlled absolutely by the supply-demand mechanism under a free-market economy.
He urged the government to facilitate the poultry farmers who are striving hard to recover their annual losses, which were incurred due to high cost of production and lower prices of chicken in the market.
He said the association had repeated intimated the government that the situation would eventually lead to a reduction in meat production. "We had strongly advised the government not to intervene in the free-market mechanism," he recalled.