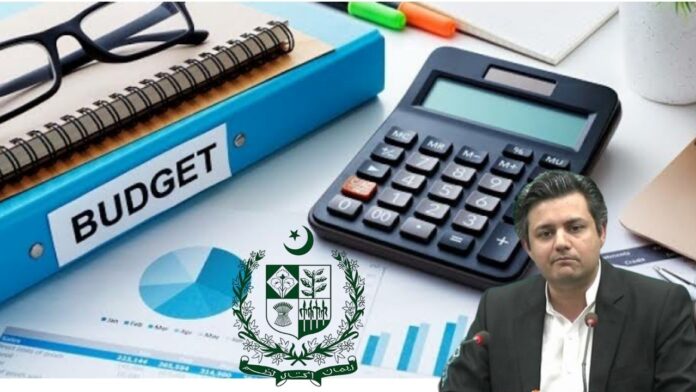 KARACHI: Considering how the budget is an important day for the Pakistan Stock Exchange (PSX) due to the impact announcements have on the market, Profit spoke to the market experts to see what they have to say and how they view the budget.
Naushad Chamdia, Chief Executive Officer (CEO) of Standard Capital, called the Finance Bill 2021 a non-event for the stock market. He added, "The small allocation against big dams is a worry."
While speaking about the positives of the budget, Chamdia said, "The positive aspect is the deletion of Withholding Tax (WHT) for various sectors which will be good for businesses."
He continued, "Slashing sales tax is also a good step. The sales tax registration condition increasing to Rs100,000 from Rs50,000 is a good omen for ease of doing business for many shopkeepers as well as suppliers from Fast Moving Consumer Goods (FMCG) companies.
"Most of the expectations of the business community are being met thank to the work of the commerce adviser. The only worry is that the government will resort to deficit financing to carry out certain megaprojects."
Saad Rafi, Head of Equity Sales at Al Habib Capital Markets, feels that there is no relief for the capital markets in the budget.
"Corporate tax was expected to fall by 1pc. It has been left untouched. There is no relaxation given in capital gains tax for the stock market. The only benefit given is on capital gains tax on property which exempts capital gains made on property held for 4 years as opposed to the earlier timeframe of 8 years."
Adding to the disappointment of the PSX, Arsalan Soomro, Managing Director at KASB Securities noted, "Barring the construction sector, which has good medium-term prospects, PSX may overall be disappointed. From asset valuation, liquidity, and asset-allocation point of view, equities aren't crashing." 
However, Soomro said that the silver lining is the inflation rate at 6.5pc, signalling that low-interest rates are here to stay. He further added, "I think the budget is merely an aspiration. We are hoping tax revenues will increase if Covid-19 subsides. That does not seem to be a near possibility as of yet. And secondly, the message is to continue the International Monetary Fund (IMF) programme."
Overall, the market viewed the budget as underwhelming and unexciting.
"There is nothing exciting in the budget. The government has set optimistic revenue targets in order to revive growth," says Tahir Abbas Head of Research at Arif Habib. "But it intends to achieve these targets through enforcement of administrative measures, which seems highly unlikely." 
Adding to the underwhelming nature of the budget, Muhammad Sohail, CEO of Topline Securities said, "The budget presented by the government was a routine budget that did not realise that extraordinary conditions need creative ideas. They should have taxed the rich to support the poor people suffering from Covid-19. There is nothing good specific to the stock market in the budget."
Samiullah Tariq, Head of Research and Development at Pak Kuwait Investment Company, noted, "The government didn't have a lot of options due to the country's weak economy, low enforcement capacity and static expenditures like debt servicing, defence and provincial share rating up major revenues."