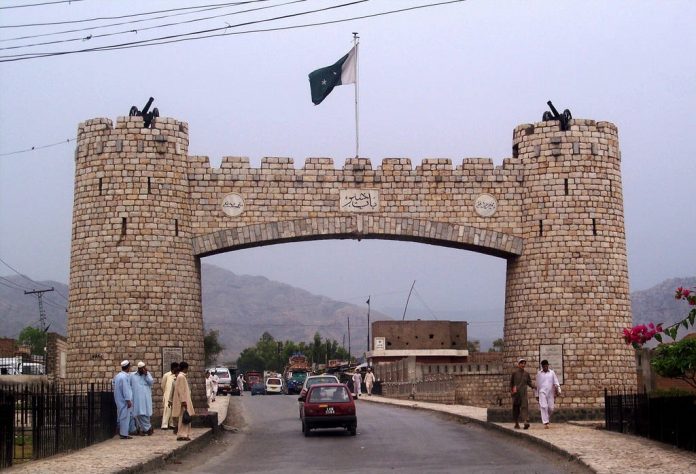 PESHAWAR: The federal government has allocated Rs9 billion for 19 separate projects in Khyber Pakhtunkhwa (KP) under the Public Sector Development Programme (PSDP), while slashing the uplift budget for the tribal districts.
Out of the 19 developmental projects, some of them are in Peshawar while the rest are for other settled districts of KP.
According to Planning and Development Department sources, the federal government has decided not to include several important projects for KP in the Budget 2020-21 and has also cut the budget for the merged districts.
Currently, the KP government is facing a deficit of Rs100 billion in the current financial year mainly due to non-payment of the net hydel profit and other dues by the federal government.
According to the PSDP, Rs2.5 billion has been earmarked for the construction of a 36 kilometre (km) highway from Peshawar to Dara Adam Khel. Similarly, construction of the 32.2 km long Peshawar Northern Bypass will be completed at a cost of Rs3 billion with the financial assistance of the Asian Development Bank (ADB). 
Additionally Rs50 million has been allocated for the construction of Pakistan Academy of Rural Development Highway, Rs296.5 million for Expo Center Peshawar and Rs70 million for the initiation of a technology development center at Agriculture University Peshawar. 
During the next financial year, Rs250 million will be spend for IT Industrial Innovation and Research Center in Peshawar, Rs250 million for improvement of educational and vocational facilities at University of Peshawar, Rs50 million for Khyber Medical University Peshawar and Rs50 million for the construction of barracks, police station, lock ups and civil lines. 
The federal government will also provide Rs20 million for the construction of auditorium, hostel and a mess for the National Accountability Bureau (NAB) Peshawar office. Rs30 million has also been proposed for human rights directorate and all regional directorates in the province. 
Moreover, the government has also allocated Rs45 million for Peshawar Light Engineering Center, Rs851.64 million for replacement of hockey turf in six districts including Peshawar, Rs295.572 million for rehabilitation and improvement of Pakistan Sports Board (PSB) coaching center in Peshawar and Rs133.42 for the construction of camp office of Federal Shariat Court.  
Under the proposed development program for the province, Rs86.93 million has been proposed for the construction of Federal Courts Complex in Peshawar, Rs24.47 million for the construction of office, conference hall and other buildings for Pakistan Academy of Letters in Peshawar, Rs100 million for upgradation of petrol testing facility and Rs 47.05 million for construction of Hajj residential block at the Hajj Directorate in Peshawar. 
The federal budget also includes Rs 92.23 million for the upgradation of Botanical Center at PCSIR Laboratory in Khyber Pakhtunkhwa and Rs350 million for the laying of power cable in Peshawar, Khyber and Bannu.