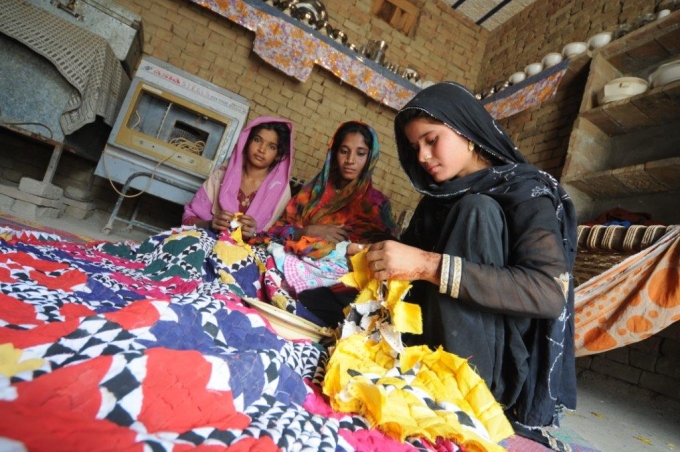 PESHAWAR: Despite the end of coronavirus lockdown in Khyber Pakhtunkhwa, women have not been able to restart their businesses, which has increased the unemployment rate for women in the province.
Talking to Profit, Women Chamber of Commerce and Industry (WCCI)-Peshawar President Rukhsana Nadir noted that the number of businesswomen was already very low in KP due to terrorism-related issues and social hurdles.
"Despite the federal government's announcement of relief on electricity and other utility bills for closed businesses, women entrepreneurs are being made to pay exorbitant electricity, telephone and other bills," she complained. "The lack of interest and negligence on part of the government and other agencies has put the jobs of thousands of female employees across the province at stake."
She further noted that the State Bank of Pakistan had recently announced the provision of loans to the small industry at low-interest rates. "But businesswomen in KP are facing difficulties in fulfilling the conditions for the loan facility."
Therefore, she said, the women of KP call on the federal and provincial governments to announce low-interest loans of up to Rs2 million on easy terms so that businesses affected by the Covid-19 could recover without further delay.
Rukhsana said that at present, the women's chamber has more than 450 registered members, adding that WCCI has also started working on an online system to market the goods and handicrafts made by its members.
"We demand an immediate announcement of a comprehensive financial package for all businesswomen in KP," she asserted, adding that most women in the province were associated with beauty parlours, boutique, handicrafts, gyms, construction activities, and handicrafts.
Meanwhile, talking to this scribe, a businesswoman from Peshawar stated that women have played an important role in many sectors of the economy over the years and were being encouraged by the government as well as civil society to uplift their work.
She said that many women in KP were looking towards WCCI for opportunities. "But if the same discrimination against women continues in the business world, it will deprive thousands of families of their right to earn a respectful living."
As most small and large industries felt the tremors caused by coronavirus lockdown, KP women entrepreneurs were no different. Most of their businesses were on the verge of collapse during the lockdown, with some businesswomen even selling their jewellery to pay rents and salaries.