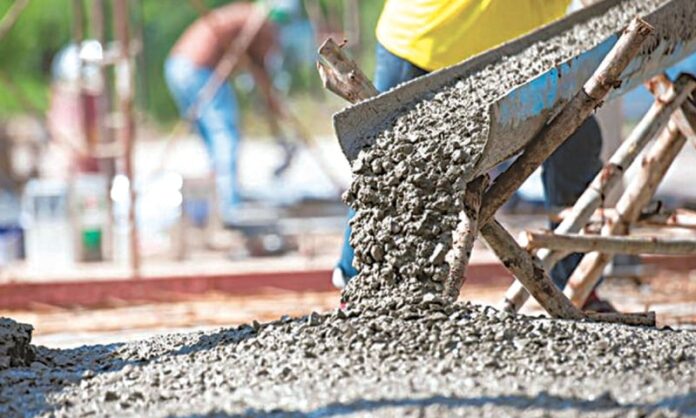 LAHORE: The overall offtake of cement surged by 41pc year-on-year (YoY) to 4.97 million tonnes in July 2020, as domestic despatches jumped 36pc YoY to 4.06 million tonnes while exports increased by a remarkable 71pc to 0.91 million tonnes.
On a month-on-month basis (MoM), provisional cement offtake increased 7pc in July 2020, as against 4.62 million tonnes in June 2020.
"In particular, offtake from the southern region touched an all-time high in July, as total despatches went up 63pc YoY/10pc MoM to 1.31 million tonnes," said a report issued by AHL Ltd. "This was in lieu of a 6pc YoY / 19pc MoM uptick in local despatches (0.53 million tonnes) following the reopening of the economy after corona-related lockdown."
Meanwhile, exports from the southern region arrived at a record 0.78 million tonnes in July, depicting a 3pc YoY/ 5pc MoM jump, as gradual resumption of global trade aided offtake to Bangladesh and Sri Lanka.
Similarly, despatches from the northern region also surged 35pc YoY/7pc MoM to 3.66 million tonnes. According to AHL Ltd, local offtake in the north jumped 43pc YoY/4pc MoM due to construction of housing colonies at Diamer-Bhasha and Mohmand Dam sites as well as other private sector demand.
Exports from the northern region arrived at 0.13 million tonnes, down 44pc YoY but up 182pc MoM.
STRONG START TO FY21
On a YoY basis, all cement players displayed a robust jump in offtake; top performers of July 2020 included Pioneer Cement Limited (0.267 million tonnes; +178pc YoY), Kohat Cement Company (0.325 million tonnes; +102pc YoY) and Lucky Cement Limited (0.879 million tonnes; +46pc YoY). 
On a MoM basis, barring Fecto Cement Limited, all players reported growth in July despatches. The top performers included Kohat Cement Company (+26pc), DG Khan Cement (+18pc), Attock Cement Pakistan Limited (+15pc), and Cherat Cement Company (+7pc MoM).
RECOVERY SET IN MOTION
"With coal prices coming down close to FY16 levels (when margins of the sector had peaked), expected stability in the PKR-USD parity, cut in FED to Rs1,500/tonne from Rs2,000/tonne post-budget, hike in cement prices alongside robust growth expected in offtake amid construction package announced by the government as well as focus on construction of dams and highways, we believe earnings rebound in FY21 is set to keep interest in the sector lively," the AHL report stated.
It picked LUCK, ACPL and KOHC as favourites, with their June 21 target prices set at Rs712 per share, Rs209 per share and Rs193 per share, respectively.