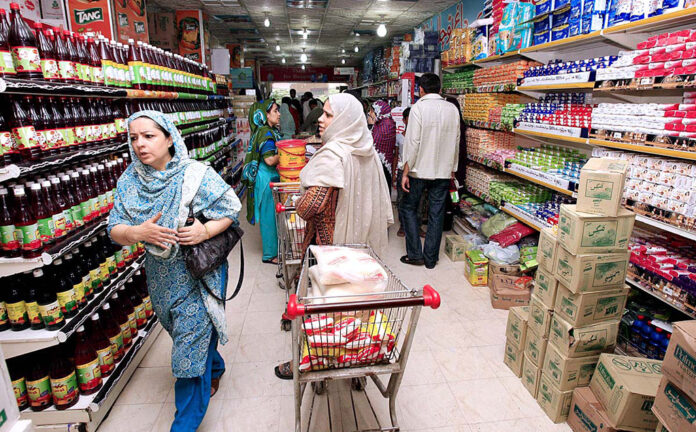 LAHORE: Consumer confidence, which was "pessimistic" even before the pandemic ground the economy to a halt, remains negative, according to the findings of two pre and post Covid-19 surveys conducted jointly by Dun & Bradstreet and Gallup Pakistan in a report titled 'Pakistan Consumer Confidence Index (CCI)'.
The CCI report has been developed by assessing consumers' confidence about the economy as well as their personal financial situation. The Index encompasses covers four key parameters i.e., household financial situation, country's economic condition, unemployment, and household savings. It is a reflection of 'current sentiments' (economic changes felt in the last six months), as well as 'future expectations' (changes expected for next 6 months) of consumers across the country. The surveys were conducted with more than 3,500 respondents.
However, consumers in Pakistan believe that although the economic condition has deteriorated in the past six months, easing of lockdown would yield positive results for household income and employment.
"While current sentiments fell due to the impact of Covid-19, consumer confidence about the future improved amidst resumption of economic activity," the report stated.
"Confidence related to the current situation fell across age groups, future expectations improved for all respondents below the age of 50," the report added.
Gallup Pakistan Executive Directory Bilal Ijaz Gilani while commenting on the findings of the report added, "We, at Gallup, feel that the recent economic indicators including figures on exports, remittances, and inflation point to short term economic stability with a 4-5pc rise in GDP growth rate in the next two years."
The job market seems to be the worst hit as a result of Covid-19. Consequently, 51pc of the respondents expressed concern that their Household Financial Situation had worsened in the last six months.
Similarly, two out of every three consumers felt that the prices of daily essentials have increased significantly in the last six months.
On the whole, consumers all across Pakistan are relatively more optimistic and upbeat for the economic situation to improve than they were six months earlier.