Across LinkedIn, Facebook, WhatsApp, Reddit, and Instagram this week, career pages advertised editorial and sales roles for the launch of Vogue in Pakistan.
"One of the most famous magazines of the world is being launched in Pakistan with its print and digital edition," said a job ad on both the Instagram and the Facebook pages of Vogue Pakistan, which advertised the roles of assistant editor, digital manager, and writer.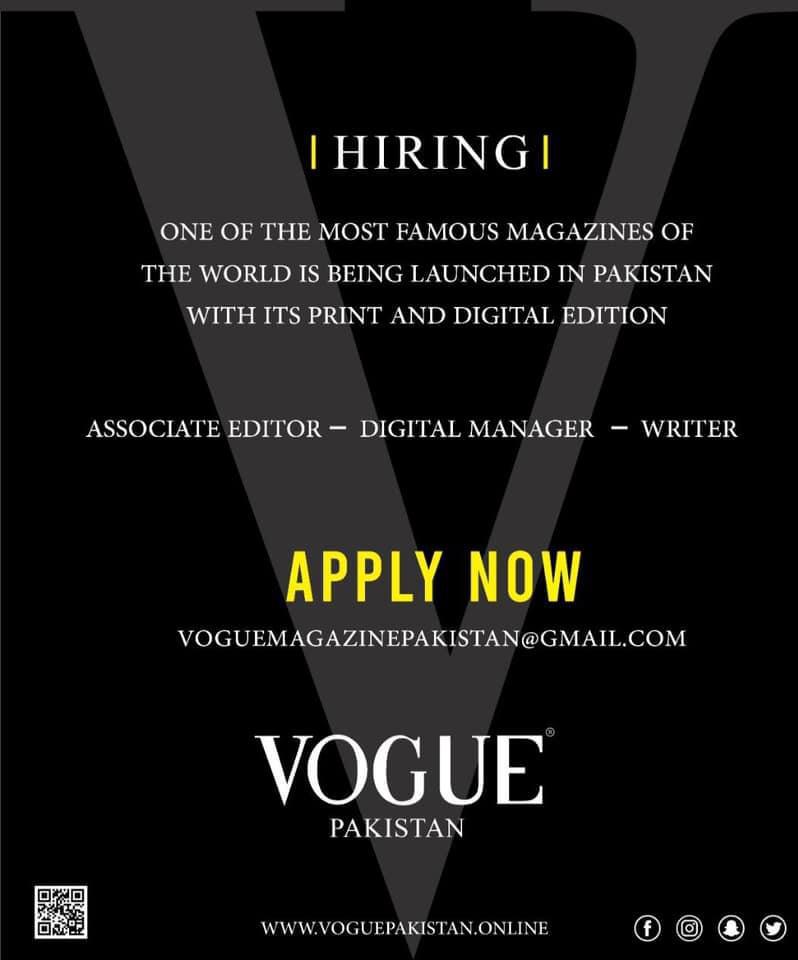 According to DNS Coffee, the domain of voguepakistan.online was recently registered in November 2020 to FHM Pakistan Publications, which the Securities & Exchange Commission of Pakistan database lists is owned by Faisal Shahjahan and Adnan Faisal.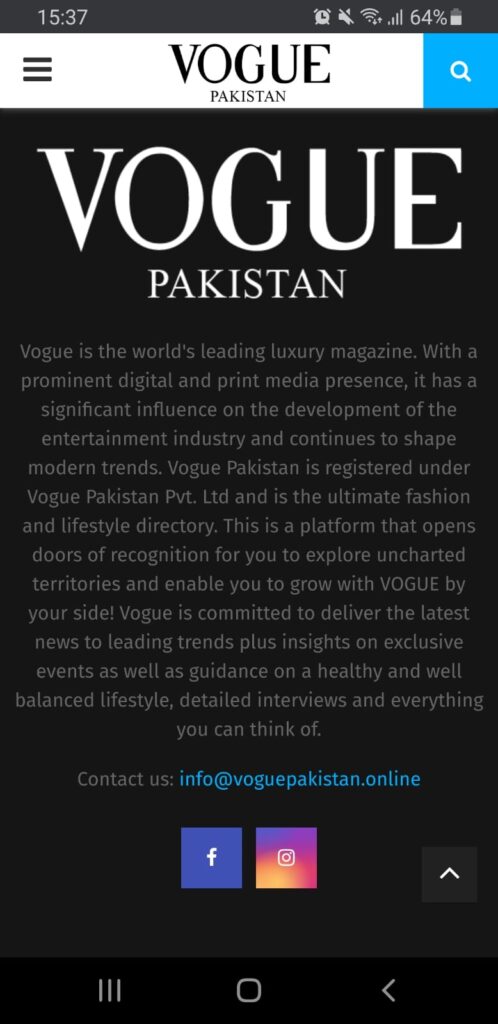 According to the All Pakistan Newspapers Society (APNS) member directory, Faisal Shahjahan and Adnan Faisal established Monthly Brands magazine in June 2007, For Her Magazine in November 2014, and People magazine in October 2017. FHM was recently nominated by Facebook for the Hum Social Media Awards
Globally, the publishers for People and Vogue are the Meredith Corporation and Condé Nast respectively. Speaking to Profit, representatives from both American mass media companies said that they have no connection to the Pakistan-oriented sites registered by FHM Pakistan Publications for People and Vogue respectively, adding that the company is doing so without permission or paying a licensing fee.
"I checked with our global team here at [Condé Nast] and can confirm that this [Vogue Pakistan] site is unauthorized," said Jill Weiskopf, the executive director of communications for Vogue at Condé Nast.
This is yet another example of the utter disregard for intellectual property in Pakistan. What is even more alarming is that advertisers and agencies in Pakistan, with as much access to the internet as this scribe, have poured media budgets into both these media platforms without verifying them.
On the website of People magazine, advertising inventory is currently occupied by digital banner ads of Cadbury Dairy Milk by Mondelēz Pakistan and of The Body Shop, both handled by leading media agencies. Representatives from both media agencies said that they take domain spoofing seriously and will investigate the matter.
Till the publication of this report, representatives of FHM that were contacted by Profit did not respond. Shortly after being contacted by Profit, FHM Pakistan Publications took down both the Facebook page and the Instagram page for Vogue Pakistan they had created. 
To their credit, FHM Pakistan Publications has made no claim to be affiliated with FHM International by any means, according to a disclaimer in their print magazine. The disclaimer adds that FHM Pakistan Publications highly condemns all actions of FHM International.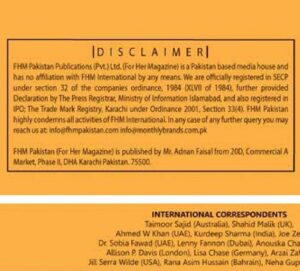 Note: A previous version of this article incorrectly stated that Adcom was the media agency for The Body Shop through its client L'Oreal. This has been amended and the error is regretted.