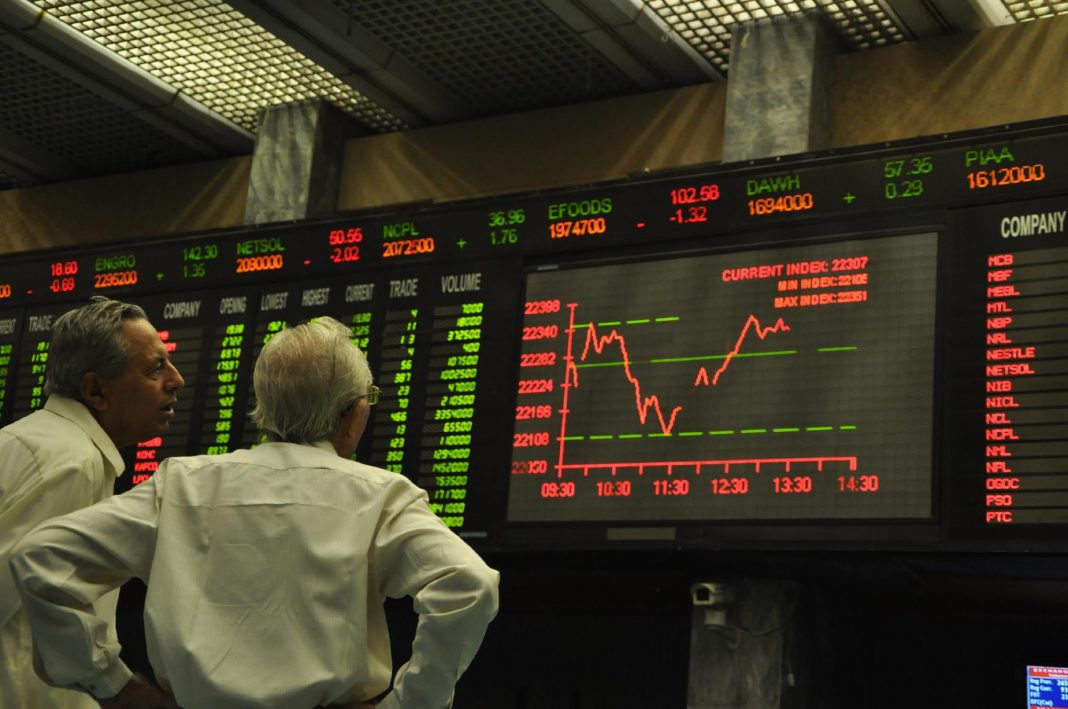 Pakistan Stock Exchange (PSX) may receive new Initial Public Offers (IPOs) of above $1 billion from different power generation and distribution companies by the end of 2018, PSX Managing Director Nadeem Naqvi said in an interview with Pakistan Today.
"Since 60 per cent of the China Pakistan Economic Corridor (CPEC) projects are from energy sector, our market research suggests we are likely to receive $1 billion worth of new public offerings by 2018 from energy sector alone," Naqvi said. He added that a lot of listed companies are going towards expansion and many of them will go for secondary issuing as well.
These new listings, which are likely to result from the government's privatisation process, will give a new boost to the country's equity market, the MD said.
"It's a good time for Privatization Commission (PC) to initiate sell-off process of government entities through PSX as the investors' eyes and trust are on the market now," Naqvi said in an apparent suggestion to the government.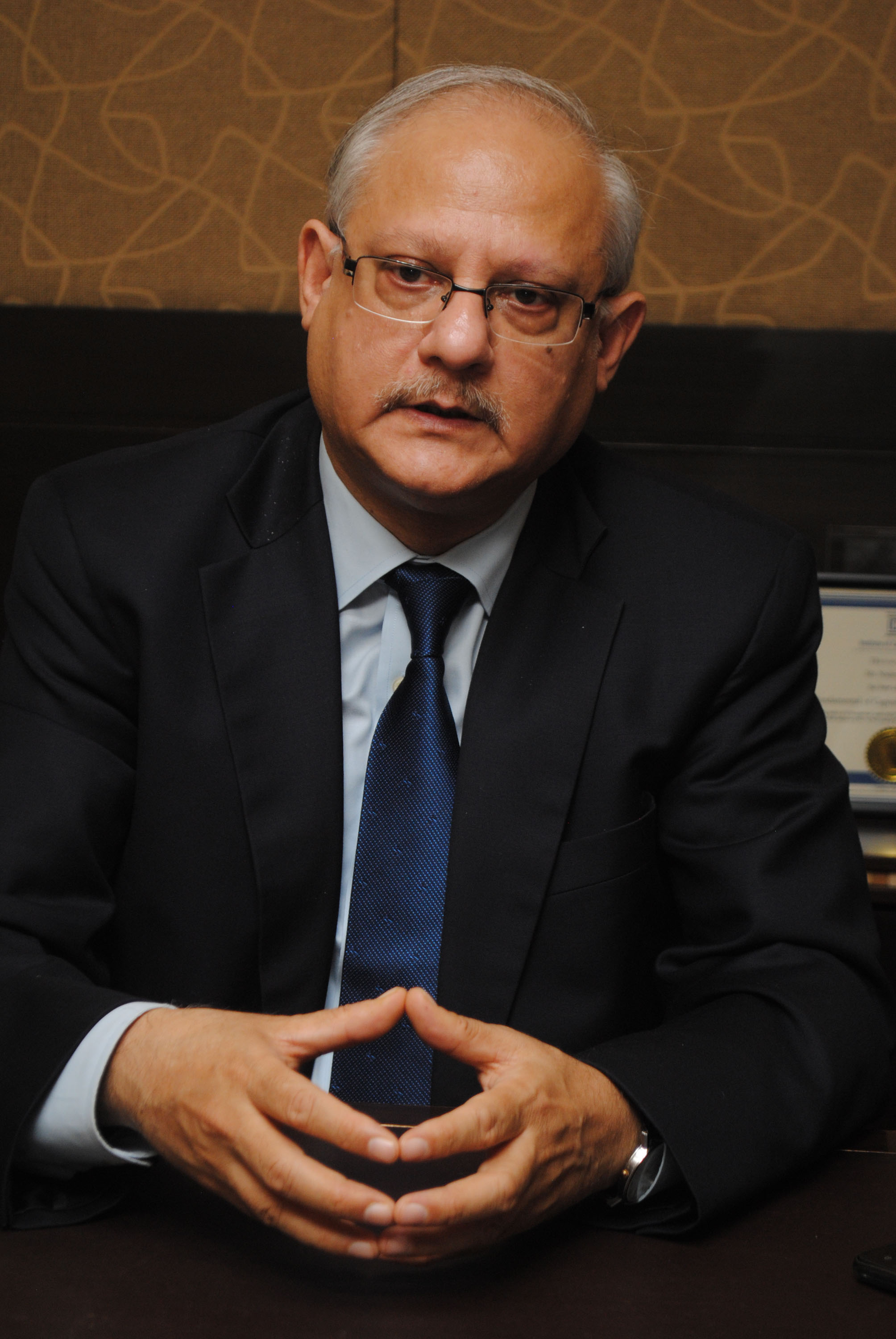 One of the world's best performing markets, the benchmark KSE-100 Share Index has given over 20 per cent return to the investors during last 10 years while some stocks paid 500 per cent return in the same period, Naqvi said.
The benchmark index is already up 25 per cent this year and hitting new highs every other day. It has also regained the status of Asian Tiger after becoming the best performing market in Asia and fifth-best performing market globally in 2016, Bloomberg said in a report earlier in July.
Now that the government has passed a bill, nobody including the law enforcement agency can interfere in the capital market business without SECP's direction, the PSX chief said adding it would boost investors' confidence in the market.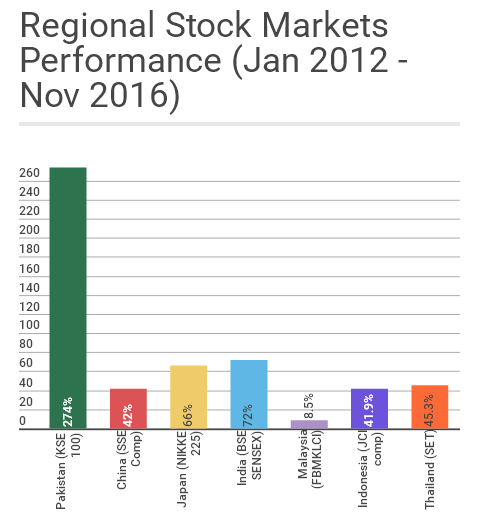 "We are expecting up to 10 new listings of national and multi-national companies between 2016 and 2018," the MD said. "The government is going to privatise a number of power supplying companies of Punjab and Sindh and other entities like PARCO, State Life Insurance Company (SLIC) through PSX," the MD said. The other energy projects would be set up under CPEC before the end of 2018 and shares of these power units would also be sold through PSX, he added.
The PSX is divesting up to 40 per cent of its stake to strategic investors, it will definitely increase the market's profile globally, the MD said. The managing director said, PSX has received an overwhelming response from three continents including Europe, Asia and South America as well as local and foreign investors for acquiring its equity stake.
According to him, PSX has received a total of 17 EoIs from foreign and local investors applying under the categories of 'Strategic Investor', 'Anchor Investor' and 'Financial Institution' as a result of the extensive campaign and persistent follow-up.
Among the parties interested, Shanghai Stock Exchange is reportedly the front runner while a delegation of Nasdaq has also expressed its interest.
According to a report by Insight Securities, this selloff could spur the next round of liquidity into the capital market, which rallied more than 10 percent after news of its reclassification to the MSCI Emerging Market Index, which will come into effect next June.
The aforementioned selloff of PSX stakes, along with 20 percent IPO, could inject a combined $136 million in the brokers' cash balances and another $60 million revaluation gains on freely held 40 percent PSX shares by June 2016, resulting in higher capital adequacy and proprietary trading, the report said. The PSX has also requested brokers – the current stakeholders of PSX – to offer the remaining 40 percent stake as well. If all brokers agree to offer the remaining shares, the cash inflow would increase to $227 million, it said.
"The brokers will take the final decision regarding the selection of strategic partner of PSX as we have to see what new product they will bring for Pakistan's equity market," Naqvi, the MD, said. "We are looking for derivatives products, internet modern techniques and finally we have to see what a new strategic partner can do to sell our product abroad."
Explaining, Naqvi said the current members, while making selection, will have to see what benefits the new strategic partners can offer. For example, they can bring new internet technology to connect us with the international markets through enhanced technology and internet connectivity. "We want to connect PSX with the international exchanges in future," he said.
The big Exchanges are connected with internet globally, while many exchanges have been sold only for the modernised equity trade. Recently Hongkong Exchange purchased London Stocks. Thailand Exchange interconnected with a platform to connect investors from other Asian Markets so that investors can trade in their Exchanges.
He further said that London and Nigeria are in talks to have a cross listing of companies. A new trend has been developed to contact each other's exchanges and we do not want to isolate Pakistani market, he added. "We want partners who can build international Exchange connectivity with Pakistan."
"We were in negotiation with Turkey's stock market for the Cross Listing, but we cannot reach any consensus," he said. It's a difficult task for us as we do not have a law over the Cross Listing or any formula to pay a dividend to any investor outside the country. We have to make law on both things, he said.
"Actually, we are looking for the investors to increase country's stocks base and it will possible when foreign investors will come in Pakistani stocks directly or through their brokers or banks," he added.
The new foreign partner is likely to improve the functioning of PSX by streamlining operations and efficiency, market analysts say while expecting new products, such as futures, options, and other derivatives.
Pakistani stocks have been included in the emerging market of Morgan Stanley Capital International (MSCI) and would finally be included in May 2017 as our market is one of the best performing market in the Asia as well as the world.
The PSX chief said that the investors from Europe and America are looking for emerging market and after coming into MSCI, world investors will invest in Pakistani stocks.
In the first month of the current fiscal year, Pakistan has received a portfolio investment of $50 million, he said adding, "We are expecting around $300 million through portfolio investment in the current fiscal year."
Because of the economic growth in Pakistan, the domestic companies such as DG Khan, and Lucky Cement are also expanding their businesses. The foreign investors may also come invest in local companies to earn a good return.
Pakistan overall economic and political situation has improved during last three years because of our good economic policies. The political and economic direction is on the right track, he said. He further said that regulatory framework of the country is transparent, while brokerage regime audit, client assets are good.
Last year, we successfully initiated a trading platform KITS, internet trading system and all 414 brokers are following it. After merging all stock markets into an entity, the listed companies in PSX are getting benefits through saving in different taxes and fees etc.