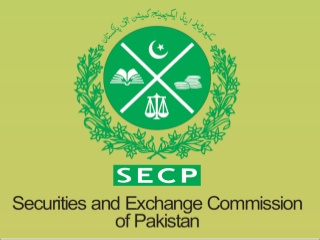 After a major fraud, the corporate regulator, Securities and Exchange Commission of Pakistan (SECP), has announced plans to start inspection of all the listed companies.
An announcement by the commission stated that the SECP has decided to make the onsite inspection a more regular and frequent feature in addition to offsite supervision and adjudication of the listed companies.
A specialised inspection wing has started working and the objective is more of a fact finding exercise rather than to penalise companies. It will scrutinise operational status, financial position and quality of assets of listed companies, especially non-operational companies and the companies under a process of reviving their operations.
Moreover, cohesive risk profiling exercise of listed companies has been strengthened in order to streamline supervision of companies based on indicators such as return to shareholders, financial results, compliance history, presence on defaulters' counter and transaction with the related parties.
The department has initiated 94 show-cause proceedings against companies related to non-compliance with legal requirements regarding auditors' reports, directors' powers, holding of annual general meetings, investment in associated companies, circulation of financial statements, treatment of surplus on revaluation of fixed assets and security deposits etc. during December and January, whereas 71 proceedings were concluded through orders during these two months.