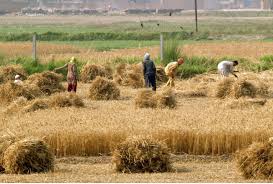 Senate Standing Committee on National Food Security and Research expressed its concerns over increasing rate of interest charged by the Zarai Taraqiati Bank Limited (ZTBL) and stated that it would adversely affect the growth of this sector.
The committee, chaired by Senator Syed Muzafar Hussain Shah also noted that the prime agriculture lending institutions of the country were charging over 12 per cent interest on agricultural input borrowing.
The meeting noted that the industrial sector in the country was being charged 6 per cent interest rate for the sector loans, which was half of that for the agriculture sector. It was also informed that ZTBL was not receiving any funding from the federal government or State Bank of Pakistan (SBP), thereby generating funds from its own resources and money recovered from the browsers.
The committee also recommended that ZTBL should be substantially funded by the federal government in order to lower the interest rate, facilitating the growers. It further recommended a reduction in General Sales Tax on Agricultural inputs as well as reducing the rate of Gas Infrastructure Development Charges (GIDC) for bringing down the prices of agri-inputs such as pesticides and fertilizers.
The committee also expressed its concerns over the corruption in foreign funded olive tree plantations project and decided to ask Director General Federal Investigation Agency (FIA) to appoint an honest officer for probing the case and holding the culprits accountable.
Meanwhile, the Secretary Ministry of National Food Security and Research informed the committee that Rs 21.18 billion claims of fertilizer subsidy were received from the 19 manufacturers. Out of the total outstanding amount, Rs. 9.73 billion were paid in terms of subsidy, where as Rs 11.432 billion were due on urea fertilizers and Rs. 6.1 billion were due on DAP fertilizers. It was noted that Rs 12 billion would be required in order to continue the supply of subsidized fertilizers to growers till June, 2017.
The meeting was also informed that Punjab and Balochistan intended to continue the programme in their respective provinces; whereas reply from Sindh was yet awaited.
The Senators, Mohsin Khan Leghari, Hamza, Muhammad Azam Khan Swati and Hari Ram attended the meeting as well.