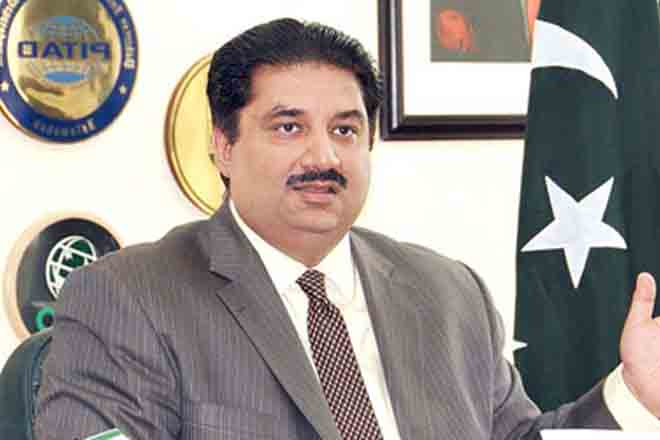 Federal Minister for Commerce Khurram Dastgir Khan said on Thursday that Rs 180 billion package of "Export-led growth" has been announced by the government to reduce the cost of business and to make the export-oriented sectors competitive with other countries.
Presiding over the 5th meeting of Federal Textile Board here, he said that the package would strengthen country's economy by manifold.
Commerce Secretary Azmat Ranjha, Textile Secretary Hassan Iqbal, All Pakistan Textile Mills Association (APTMA) Chairman Amir Fayyaz, Pakistan Readymade Garments Manufacturers and Exporters Association Chairman Ejaz Khokhar, All Pakistan Textile Processing Mills Association Chairman Amjad Jalil, members and representatives of Pakistan Ginners Association, Pakistan Carpet Manufacturers and Exporters Association, Pakistan Bedwaer Exporter Association, Towel Manufacturers Association and others participated in the meeting.
The meeting thoroughly discussed how exports could be enhanced and the representative of various associations also gave recommendations in this regard.
Lead