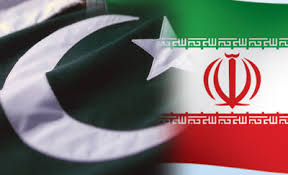 State Bank of Pakistan (SBP) and the Central Bank of Iran (CBI) are expected to sign an agreement in the next week for formally opening banking channels between the two countries. This is going to aid in streamlining trading activities between the neighbouring nations.
Zubair Tufail, President, Federation of Pakistan Chambers of Commerce and Industry (FPCCI) revealed at a press conference on Tuesday that nearly all formalities for signing the draft agreement had been completed. The first letter of credit (LC) for Iran trade will be issued in the first week of April 2017, added the FPCCI president.
He also said that the agreement signing ceremony had originally been planned for March 17, but due to the New Year (Noruz) celebration in Iran, the ceremony was postponed. Iranian officials would now visit Pakistan next week.
Pakistan's trade with Iran has suffered a setback in recent years due to the economic sanctions that were imposed on Iran owing to its nuclear program. With most of those sanctions now lifted, several countries are in the process of enhancing trade and economic ties with Iran.
Mr Tufail stated that prior to the sanctions on Iran six years ago, trade between the two countries had stood at $1.5b; however, it was valued at only $261m during the last fiscal year. The president believes that the pre-sanction level of bilateral trade could be restored during the fiscal year 2017-18, and hoped that the trade value could further be doubled to $3b in just three to five years.
Experts say that Iran could become an important market for Pakistani exporters of various commodities. Iran is one of the larger economies in Asia, with a population of nearly 80 million.
Mahmood Maulvi, Chairman, Rice Exporters Association of Pakistan (REAP), stated that around 30,000 tonnes of Basmati Rice would be exported to Iran soon after the agreement is signed between the two central banks. He revealed that Iran is facing a rice shortage, and while India had captured the Iranian market during the years of sanctions, this is the time for Pakistani exporters to make their mark.