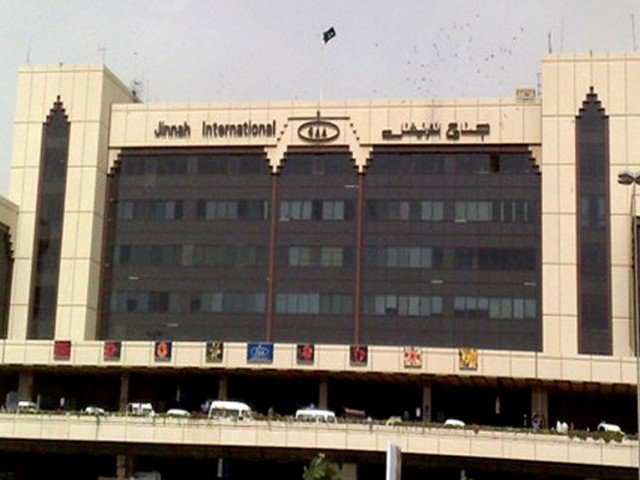 The Cabinet meeting chaired by Prime Minister Nawaz Sharif is scheduled for Friday to consider outsourcing of airports in an attempt to bring national airports at par with global standards and to encourage private sector partnership to improve efficiency.
The National Aviation Policy 2015 is governed by the following salient features when undertaking the infrastructural development of airports:
(i) Airports shall be made safer and user-friendly.  The authorities shall ensure maximum capacity utilisation and efficient management of resources. Private sector participation should be encouraged to achieve the goal.
(ii) Private sector shall be encouraged to construct and/or operate new/existing airports, airstrips, water lakes for amphibian aircraft operations, helipads, heliports including cargo complexes on Build-Operate-Own (BOO) and Build-Operate-Transfer (BOT) basis or any other suitable management arrangement, and to raise non-aeronautical revenues from these premises. Construction for new commercial airports in the private sector will be permitted to meet the growth in air traffic;
(iii) Land of all major airports shall be utilised more effectively for commercial purposes with the involvement of private sector.
(iv) Land at remote and non-operational airports shall be utilised for non- aeronautical commercial and recreational purposes. Pakistan Civil Aviation Authority (CAA) shall draft a lease policy to make it commercially viable for private investors and/or provincial governments without affecting aviation activities.
Pakistan CCA can enter into a suitable Public Private Partnership (PPP) agreement to improve revenue generation and quality of service at the airports. The airports can be outsourced to global companies of international standing through a transparent and competitive process. Moreover, consultants may be hired to carry out the process. This will ensure the provision of world class service to travellers and Pakistan CAA can yield revenue either in the form of annual fee structure or through appropriate equity partnership models. Additionally, this will also help in distinguishing the role of Pakistan CAA as a service provider and a regulator.