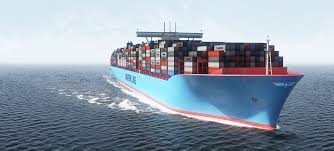 While addressing the foreign delegates attending the 6th International Halal Conference at the Lahore Chamber of Commerce and Industry, Punjab Halal Development Agency (PHDA) Chairman Justice Khalilur Reman Khan has stated that UAE has approved transportation of halal products via sea. This is likely to reduce freight costs by one third. The PHDA chairman was of the view that the Halal Conference would prove vital to expand the halal food industry in the country.
Participanting delegates from Russia, Tartaristan, Indonesia, Malaysia, UK and UAE also spoke on the occasion. PHDA has inked a Memorandum of Understanding (MoU) with various authorities from different countries to make its certification acceptable for them, stated PHDA chairman. He also said that the Pakistan Halal Authority is operational and the initial meeting of the board of directors is scheduled to be held on April 13.
The chairman further informed that PHDA will be holding various training programs for the butchers to raise awareness regarding Sharia compliance. Later, they would be granted licenses. He also vowed full support to halal food exporters and said that the domestic halal food industry must exploit the international markets and play a part in boosting the local economy. He urged the LCCI to appoint a person for close liaison between PHDA and the LCCI. Furthermore, he appreciated the Punjab government's efforts in playing an active role in boosting the halal food industry in the country and its aim to increase its trade internationally.
The LCCI president Abdul Basit, also present at the occasion said that halal food industry has become a billion dollar industry globally; however, Pakistan's share still remains insignificant in it. He added that a major share of the halal business is handled by non-Muslims who are utilizing the halal brand to their economic advantage. . "Pakistan being an Islamic country has to understand the importance of Halal Certification to get the Halal Branding, as this would boost our exports and help us transform the face of Pakistan's economy," he added.
He stressed upon Pakistan to concentrate its efforts on exploiting the untapped potential of halal food industry rather than relying on foreign aid. The halal food industry which has expanded to become a halal global economy comprises of food and non-food products ranging from food and food ingredients, all types of beverages, cosmetics and beauty products, and a host of services including banking and takaful etc. The 'Halal Label' is recognized as a symbol of "Good Quality Product" globally, therefore, non-Muslims also buy products bearing the Halal logo.
The total value of halal trade stands at over $300 billion globally. Even if Pakistan is able to increase its share to 10 pc, it would translate into exports of $ 30b. He urged cooperation between public and private sectors organizations to focus on materializing this objective.