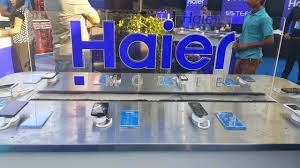 Haier Pakistan has added another feather to its cap by becoming the first company in Pakistan to manufacture and produce laptops – a development that puts Pakistan on the road to acquiring the necessary expertise in the manufacture of hi-tech electronics. 

Haier Pakistan has been successful in securing a government order to supply locally assembled Haier brand laptops to the Higher Education Commission (HEC), a constitutionally established independent, autonomous body which oversees, regulates and funds initiatives in the higher education sector in Pakistan. 

These locally manufactured laptops will be given to deserving students in the nation's leading colleges and universities as part of the Prime Minister's initiative for free laptops for deserving students. The laptops are being built at the sprawling Haier Ruba manufacturing facility in Lahore by highly trained Pakistani technicians working under the direct supervision of Chinese engineers. 

This manufacturing facility is situated amongst Pakistan's largest industrial complexes spread over one million square feet and hires a workforce of a thousand. It has a designed capacity of 3 million units of high-end home appliances and electronics including air conditioners, refrigerators, washing machines, small domestic appliances, LED television sets, mobile phones and laptops. 

The formation of this laptop assembly plant marks yet another achievement for the company said Javed Afridi, CEO of Haier Ruba Manufacturing.