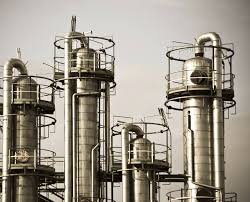 A team of experts from Netherlands will provide assistance to member units of the Pakistan Chemical Manufacturers Association (PCMA) for bringing improvement in the industry, a top official of an expert organisation is reported to have said.
"We connect entrepreneurs in developing countries and emerging markets with senior experts from the Netherlands each of whom has gained at least 30 years of professional experience in business environment," said Frans Friedeman, Country Head of Netherlands' Senior Experts Organisation PUM in a meeting at the PCMA office on Tuesday.
"These senior experts voluntarily devote their knowledge and experience for the execution of short-term consultancy and advisory projects."
The remarks came in line with PCMA's plan to acquire the Netherlands' expertise for developing the chemical industry to bring it line with international companies.
The fact-finding mission, will collaborate with the Engineering Development Board, and visit interested member companies of the PCMA. It will then present a report and assign senior consultants to these companies.
PCMA Secretary General Iqbal Kidwai stated that the association has been working on devising a comprehensive strategy for the development of Pakistan's chemical industry, further adding that coordination with national and international agencies was part of the strategy.