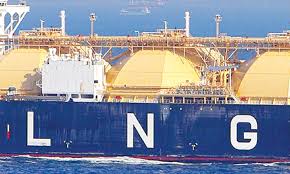 ISLAMABAD: All Pakistan Compressed Natural Gas Association (APCNGA) will start importing Liquefied Natural Gas (LNG) in three months after getting final nod from the Oil and Gas Regulatory Authority (OGRA) to provide cheap and environment-friendly fuel to motorists.
"The final approval from OGRA is getting delayed as its board quorum was not complete, but now the authority is in process to complete the quorum and APCNGA will hopefully start importing LNG soon," APCNGA Chairman Ghiyas Abdullah Paracha told APP Wednesday.
He said the association has finalized modalities with all stakeholders including Sui Northern Gas Pipelines Limited (SNGPL) to import LNG and inject in its transmission network for supply to CNG stations. "Although, the government has allowed the association to import LNG, but we have the plan to get it through SNGPL, for which almost all modalities have been finalized with the company," he said. He said around 1,300 CNG stations operating in Punjab had so far shown willingness to get LNG through SNGPL's distribution system and expressed confidence that the CNG sector would achieve 'complete revival' with pouring in the imported gas. The chairman, who is also heading the Universal Gas Distribution Company (Pvt.) Limited which secured LNG sale and marketing licence, was of the view that the LNG price for CNG sector should be market-based to run the sector effectively and on long-term basis.
APCNGA, Paracha said, had negotiated with SNGPL as per vision of Prime Minister Muhammad Nawaz Sharif that private sector should also come up for LNG import, and promote the trend in industrial sector for creating an atmosphere of competitiveness.
He said CNG was an environment-friendly fuel and claimed that it was 30 per cent cheaper as compared to petrol at the existing rates.