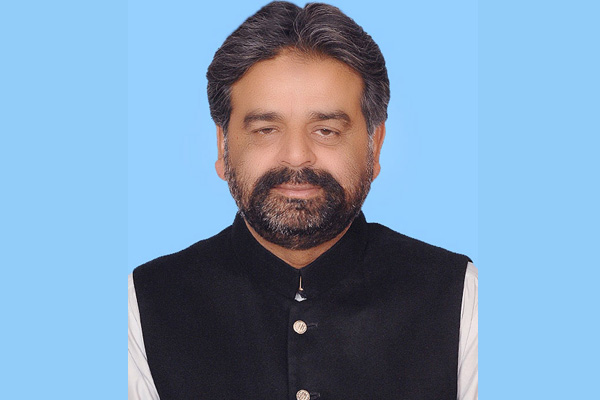 Minister for National Food Security and Research, Sikandar Hayat Khan Bosan on Thursday suggested bringing mark up rate on agriculture loans down to single digits in the upcoming budget to provide maximum relief to the farmers. He mentioned by decreasing the mark up rate would not only help growers to expand their cultivation area but it would also reduce the role of middlemen who exploit the poor farmers in giving loans on high mark up rates.
Speaking on point of order in National Assembly, the minister commended the role of Zarai Taraqiati Bank (ZTBL) in providing relief to the farmers; however he pointed out that the bank had very few resources to expand its loaning capacity. He also proposed provision of extra funds to the bank, saying that currently, ZTBL only relied upon the funds that were recovered from the previous loans.
Earlier, responding to a calling attention notice raised by Rana Muhammad Hayat Khan, Parliamentary Secretary for Finance, Rana Muhammad Afzaal rejected the perception that ZTBL was charging over 16 per cent interest rate on agriculture loans and clarified that the average lending rate of ZTBL is 13.1 per cent. He also highlighted the ZTBL was operating as a commercial bank and it could not provide loans on no-profit no-loss basis.
"At present, the bank has 454 branches, out of which 138 branches were going in loss due to being located in the far flung areas and high operational costs", he informed.
However, he assured that the government was fully focusing on providing maximum relief to farmers in the upcoming budget and hoped that lending rate of agricultural loans would also be reduce by minimizing operational costs of the banks. He asked the members of the house to present their proposals to the finance minister regarding well being of agriculture related professionals.
He informed the house that prime minister prioritized the sector and had issued clear directions to announce special relief measures for the sector. The parliamentary secretary said ZTBL could not provide interest free loans due to the fact it was a commercial bank.
However, he suggested establishing a Zarai Taraqiati Authority for the purpose of providing special reliefs to the farmers.