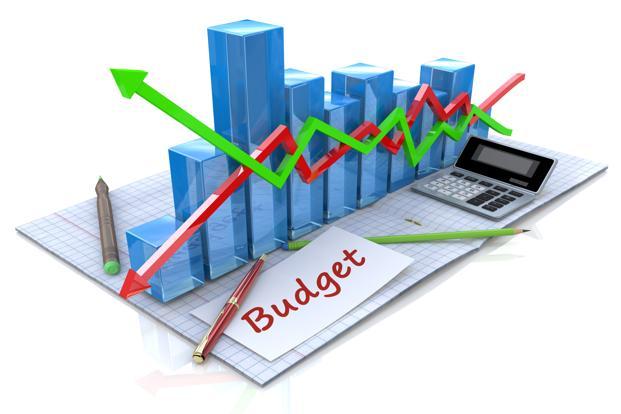 Finance Minister Ishaq Dar will present the fifth federal budget of ruling democratic dispensation with an estimated outlay of Rs4.8t for the fiscal year of 2017/18 in the parliament house on May 26, sources said.
The budget will further focus on improvement in economic growth, maintaining fiscal discipline, reducing non-development expenditures and boosting exports, besides providing relief to masses, promoting investment for job creation and treading the people's friendly policies for overarching socioeconomic prosperity.
Main focus in the budget would be on infrastructure and human resource development, while the government is likely to enhance allocations for social safety net for providing maximum relief to vulnerable segment of the society, said the sources.
The budget would also focus on social sector development and revenue enhancement measures, besides introducing reforms for improving governance and boosting private sector investment.
Source said the government would introduce measures for bringing improvement in the system of tax collection, broadening the tax base, and facilitation to tax payers. They argued that a strong revenue generation would play a crucial role in achieving growth targets.
The federal budget would focus on generating 6pc gross domestic product growth in the next fiscal year and for this purpose the government would introduce some fiscal measures and policy initiatives.
Sources said the budget is being prepared in close coordination between all departments and ministries involved in budget related events, including the presentation of the budget in the parliament and launching of the economic survey.
"Since provision of relief to common masses is top priority, it is being prepared after extensive consultations with all stakeholders, including the business community, traders and chambers of commerce and industries, which all have provided valuable and constructive suggestions," said a source.
The National Economic Council (NEC), at a meeting presided over by the Prime Minister Nawaz Sharif on May 19, approved growth target at 6pc for 2017/18, while the government achieved a growth rate of 5.3pc in the outgoing fiscal year.
The NEC also approved the country's consolidated development budget of Rs2.5t for FY18, showing highest-ever increase in the overall national outlay.
This includes Rs1,001b federal public sector development programme (PSDP), Rs1,112 billion provincial PSDP while Rs400b would be spent by various corporations from their own resources to carry out their development projects.