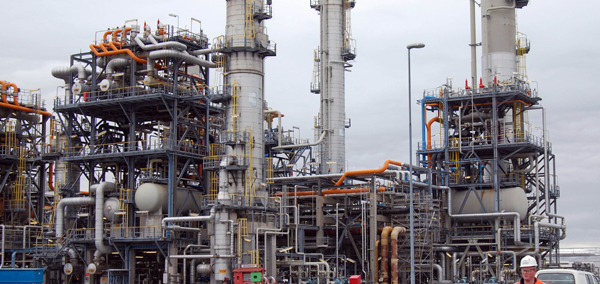 Karachi: In a report filed by Bloomberg, Byco Industries, a Karachi based company is expected to start its operations again in July after a fire burnt down its oil refinery two years ago. Once the oil refinery gets back into operation, it will go onto become Pakistan's largest fuel maker.
In an interview to Bloomberg, Byco's Chief Executive Officer (CEO) Amir Abbassciy stated that the company is expected to produce 85,000 barrels a day of refined products three months after its operations resume in July. Prime Minister Nawaz Sharif had inaugurated the oil refinery based in Hub, Balochistan in 2015 and its crude oil heater got damaged in the fire that raged three months after its opening.
According to Abbassciy, Pakistan's fuel demand is expected to rise by 7pc to 10pc from 2017 to 2020. Fuelled by Chinese investments in the China-Pakistan Economic Corridor (CPEC), Pakistan's economy is expected to grow at its fastest in more than 10 years.
Byco's shares have lost 21pc of their value on the Pakistan Stock Exchange (PSX) this year in comparison to the 1pc decline in the KSE-100 index benchmark. Abbassciy added that from the start of financial year in July, it is forecast that Byco's revenue will double and cross the $2b mark. The company is absorbing all its units which include two refineries, an offloading buoy and a fuel retailer into Byco Petroleum, said Abbassciy. The process of new share issuing for this merger is expected to be finished by 10th of July, he concluded.