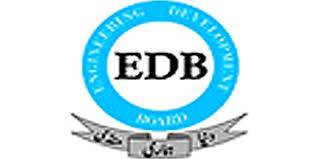 Islamabad: Prime Minister Nawaz Sharif has been sent a summary by the Ministry of Industries via the Ministry of Finance to annul the decision of disbanding the Engineering Development Board (EDB).
Last month, business community had expressed dismay regarding the closure of Engineering Development Board (EDB) and termed it a bad proposal.
According to sources, representatives from the automobile sector had met the industries minister to urge them to take back this decision of disbanding the EDB and let it assist and run the industrial units.
Previously, LCCI Acting President Amjad Ali Jawa and Vice President Muhammad Nasir Hameed Khan had said that closure and shifting the responsibility of EDB, would derail the engineering industry, especially the auto sector. They added that it would lead to inefficiency in the government, and lack of expertise would further complicate the situation, leading to stoppage of investments in Auto Sector, especially to the Vending Sector.
They had recommended that proposal of disbandment of EDB should be taken back immediately as it would give a bad message to the foreign investors. To improve the circumstances, a professional CEO EDB should be appointed, based on capability to handle such an organization. They said that closure of an institution is not a solution to the problems. Government should take corrective to overcome the loopholes.