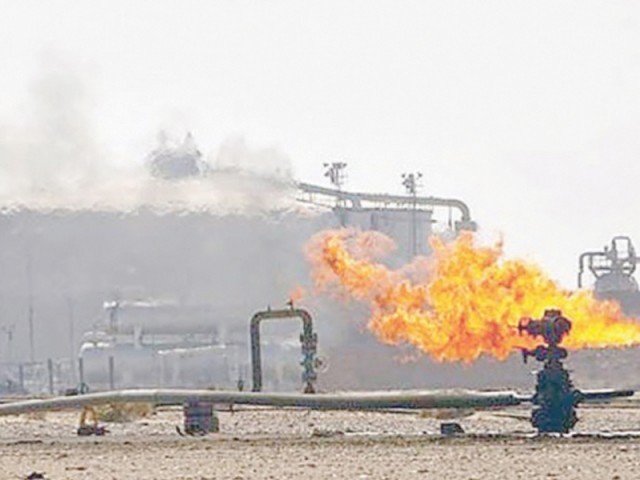 Islamabad: The dispute over the wellhead gas price of Uch field continues between Ministry of Petroleum and Oil and Gas Regulatory Authority (OGRA) continues as the latter is adamant on not notifying the price, said officials on Friday.
Petroleum ministry has sought the help of the Economic Coordination Committee (ECC) to instruct OGRA to notify Uch wellhead gas price.
Uch-II, a 400MW power plant located in the area of Dera Murad Jamali, Balochistan is being provided gas from the Uch field since 2013 under a provisional agreement.
Uch-II started receiving gas supply after Oil and Gas Development Company (OGDC) and Uch-II power plant management was able to reach an understanding on the gas pricing formula on 18pc internal rate of return (IRR). Gas price agreement (GPA) was then reached in October 2013.
The dispute has raged on since October 2013 when OGDC forwarded the agreement inked to OGRA in order to notify the Uch wellhead gas price which was declined on grounds that it could only issue the gas price agreed with the government of Pakistan and not the one agreed upon between OGDCL and Uch-II power plant management.
As a result of this dispute, National Electric Power Regulatory Authority (NEPRA) has failed to ascertain the fuel tariff which constitutes as a critical part of energy price of UCH-II power plant. This row has resulted in lesser payments being received by OGDCL for the gas being supplied to UCH-II power plant.
Till now, OGDC has been giving provincial invoices for gas supply being given to UCH-II plant. To resolve this deadlock, Petroleum Ministry has sought the help of ECC and asked it to remind OGRA of meeting its statutory obligation under Ogra Ordinance 2002 and the Natural Gas (Wellhead Price) Regulations 2009.
The Petroleum ministry further requested the ECC to make OGRA consider the GPA reached between OGDCL and Uch-II power company and notify its wellhead gas price as this could result in unnecessary legal wrangling and financial complications.