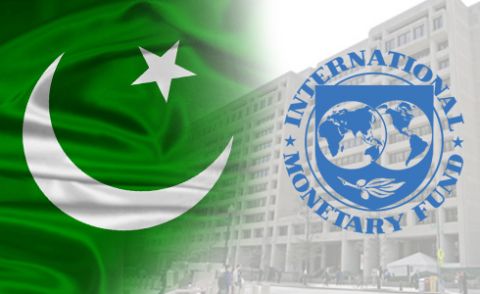 Karachi: Pakistan's current account deficit (CAD) which has risen to $2.5 during July, is affecting the country's economy amidst dwindling foreign exchange reserves.
The CAD has had a significant impact on the country's Pakistan Stock Exchange (PSX) which has staggering for the past week or so, falling continuously amidst mounting political and economic uncertainty.
According to economic pundits are off the view that the country's currency is overvalued against the dollar and needs to be depreciated on a priority basis to prevent this economic slide. The IMF has commented on several occasions that PKR is 20% overvalued.
A former SBP governor commented that depreciation of the rupee would be a short-term solution as the government needs to focus on increasing value-added exports since the devaluation serves the purpose of making exports cheaper and making the country more economically competitive against other nations.
Considering the dismal situation, rising CAD are adding to worries that Pakistan may ask IMF for another bailout, according to economic experts.
Rumors are floating around that a currency devaluation is imminent and this has led to an increase in imports by traders to offset the impact of devaluation which would make imported items more expensive to buy.
A leading asset management company's chief operating officer (COO) said devaluation of the PKR should be at once carried out as any delay in this regard would allow the currency to get more overvalued and the ensuing depreciation will be very detrimental.
He said a 7-8pc depreciation of the rupee in real-term should be carried out at once instead of being carried out in phases.
According to economist Dr Ashfaque Hassan Khan predicted that rising CAD would create a balance of payment crisis for Pakistan by March 2017-18, and force the country to ask the IMF for another bailout.