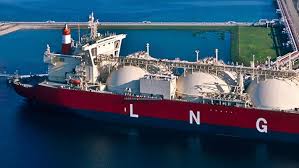 Islamabad: Energy ministry sources have revealed that once Pakistan and Maldives sign an Inter-Governmental Agreement (IGA), it is expected that Pakistan will begin imports of POL and LNG products from Maldives.
Petroleum and Natural Resources division had recently submitted this proposal to the federal cabinet which has given its seal of approval to it.
Last year, State Trading Organization (STO), a government owned entity of Maldives had paid a visit to Pakistan in June 2016 and met with the Managing Director of Pakistan State Oil (PSO). In that meeting, cooperation in regard to field of energy had been discussed.
Energy cooperation between Pakistan and Maldives includes trading opportunities of refined petroleum products (i.e. motor gasoline (92/95/97 RON), fuel oil (low and high sulphur), jet fuel, development of terminals and storage facilities for oil and Liquefied Natural Gas (LNG), Liquefied Petroleum Gas (LPG) and refinery projects and LNG based IPPs.
It has also been encouraged that investors on both sides work together for projects promotion involving mutual interests.
STO which has multiple subsidiaries, could enter into a commercial arrangement with Pakistan State Oil (PSO) for working on mutually beneficial projects prior to the signing of the IGA between Pakistan and Maldives, the source said.
Prime Minister Shahid Khaqan Abbasi gave approval to this proposal, after discussing it briefly with his federal cabinet.