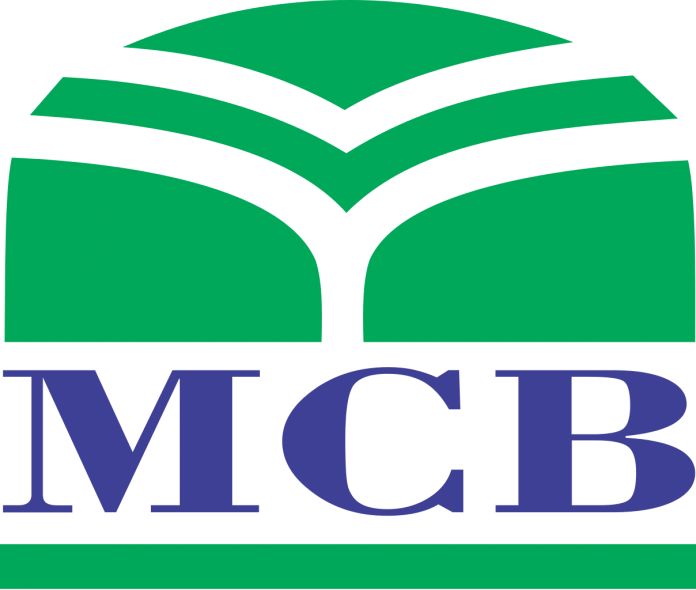 Karachi: In a notification sent to the bourse on Friday. Muslim Commercial Bank Limited (MCB) announced its financial results for the half year Jan-June 2017.
It reported a major increase of 59.76pc from same period last year (SPLY) in its non-markup income to reach Rs9.68b for Jan-June 2017. On the provision side against advances, MCB was able to reverse the tide as it reached Rs1.95b for Jan-June 2017 and keep its recovery trajectory.
Profits for Jan-June 2017 period rose 27.8pc to touch Rs13.69b. Net markup income slid 14.3pc on a year-on-year (YoY) basis to reach Rs20.05b.
Net investments recorded an increase of 34.93pc to reach Rs194.16b. Net advances also inched up by 11.97pc to touch Rs41.66b. Deposit base of MCB also went up by 14.09pc during Jan-June 2017 to reach Rs110.12b.
MCB's well capitalization resulted in a leverage ratio of 7.27pc, which is well above the proscribed regulatory limit of 3pc. Total capital adequacy ratio (CAR) stood at 17.43pc against the set limit of 10.65pc.
MCB profits for the quarter ended April-June 2017 surged up 60.67pc on a YoY basis to touch Rs7.54b.
It reported earnings per share of Rs12.3 in comparison to Rs9.62 in SPLY, recording an increase of 21.79pc for the half-year ended on the 30th of June.
Interim cash dividend of Rs4 per share was announced for the April-June 2017 quarter.
MCB's stocks closed at Rs 198.64, up by Rs0.25 (+0.13pc) on the Pakistan Stock Exchange, Friday.