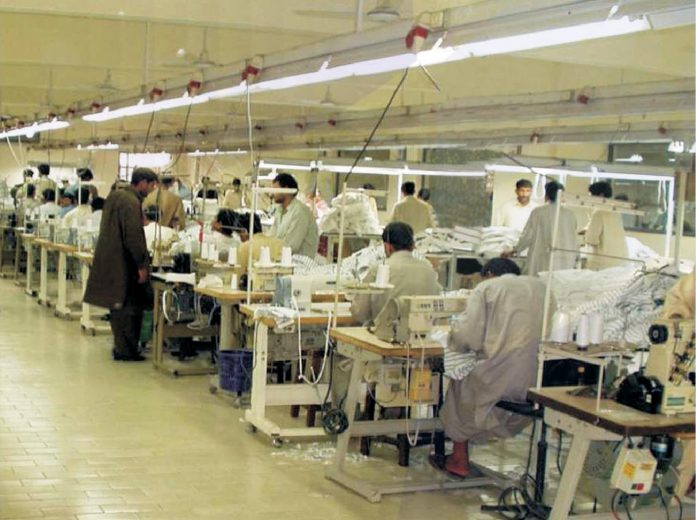 SIALKOT
Pakistan Readymade Garments Manufacturers and Exporters Association (PRGMEA) Central Chairman Ijaz Khokhar said the formulation of sector wise policies is the only remedial solution to avoid decline and stabilise textile exports.
Talking to APP on Monday, PRGMEA Chairman said, "We are pressing the government to review its textile policy to enable the textile sector to attain the targets," adding that government should take steps for the removal of hurdles hindering exports of textile sector. "We understand that formulation of sector wise policies is the only remedial solution to avoid decline and to stabilise the exports," he reiterated.
Ijaz said that due to non-availability of latest fabric, locally the garment sector currently has a limited product line for the export market, adding that foreign buyers were demanding new garments on G3, G4 and technical fabric raw material which is not available nor produced by Pakistani weavers.
He said more than 30 per cent cash flow was blocked since long in the shape of sales tax refund and custom rebates which was adversely damaging cash liquidity. "Our value added products are unable to fetch high value due to poor packaging and under the circumstances, there is need of setting up a product and packaging centre for ensuring better packaging," he added.
He said that at present there are 125 exporters of martial art apparel in Sialkot and the city was earning up to US 400 million dollars. He added that efforts were underway for bringing a big boost in the exports up to US 1 billion dollars by 2020.
However, the PRGMEA chairman said that Research and Development (R&D) was weak due to the high cost of utility and allied factors and under the circumstances, the government should announce special R&D support fund for innovation of new product and up gradation of workplaces.