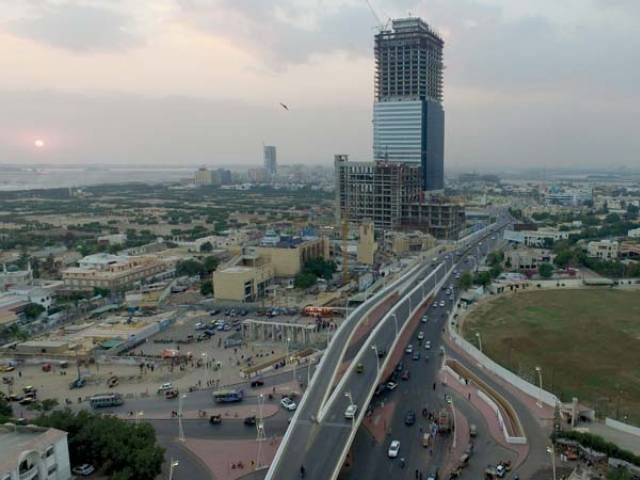 Islamabad: The first quarter of the new financial year witnessed slow pace of spending on development schemes as the federal government authorized Rs169.2b or 16.7pc of the total budget outlay for FY 2017-18.
Initiatives launched by ex-Prime Minister such as Nawaz Sharif-Clean Drinking Water for All and Energy for All were completely ignored as they failed to receive any funding despite being allocated Rs24.3b for FY 2017-18, reported a local newspaper.
Special Federal Development Programme meant to raise and uplift underdeveloped areas of the country also didn't receive any funds.
According to data released by the Planning Ministry for July-Sept quarter, funds disbursed were Rs31b less than the limit set by Finance ministry. The Finance Ministry sets the cap at 20pc of the annual spending for the planning ministry to utilize but this limit had been relaxed due to upcoming general elections and for needs of CPEC projects.
But this 20pc cap had been relaxed by the finance ministry for fast moving projects which the government intends to prioritize and develop before the general elections in 2018.
With elections looming in 2018, the government added 420 new projects to this year's public-sector development programme (PSDP) aside the 582 pending projects. A total of 1022 projects were allocated Rs866b, out of which Rs536b were allocated to ongoing schemes and Rs149b for new schemes.
Rs14.25b has been sanctioned for the Lahore-Sialkot motorway, equivalent to its annual allotment and Rs1.5b has been assigned for roads linking Islamabad with new Islamabad airport.
Rs2.5b were assigned to Lahore Eastern Bypass Project during July-Sep quarter, which was 31.2pc of its annual allocation. Thokar Niaz Beg expansion project was assigned Rs4b during first quarter, which was 80pc of its total annual disbursement.
Also, Rs10b were released by the government for Lahore-Abdul Hakeem section of CPEC project of eastern corridor, which formed 21.2pc of its total annual disbursement. The Yarik-Moghalkot section part of CPEC western corridor received Rs800m or 16pc of its total allocation.
Rs56b were assigned to National Highway Authority (NHA) which constitutes 17.2pc of its total annual budget of Rs325.7b. Rs30b was assigned for parliamentarian schemes, which is 100pc of its total budget.
Other projects have been ignored, Ministry of National Health Services was only assigned Rs1.7b or 3.5pc of its annual Rs48.7b budget. Higher Education Commission (HEC) received Rs6.2b or 18.2pc out of its total budget, Railways Ministry Rs8.6b and Special Federal Development Programme was allocated Rs14.6b or 16.2pc of its total outlay.